"Realtors for Life" is about as flashy of a customer testimonial you can get, and the Partners Real Estate Professionals SMAIL TEAM is getting a great deal of attention over this client's Thank You note.
"Dear Danny & Curt, I really am touched – and not just in the mental way. (lol) You were both so accommodating and made everything so smooth. Matt & Carley (home owners) are wonderful – I'd take them both! Your gifts – the air conditioner & 'woohoo' Ciao Amici's dinner were above & beyond. You are my realtors for life but also, I feel like I've made new friends. Anytime you see 'Lil Blue' in the drive be sure to stop in. I have a really good feeling about that little house."
Grateful & Happy, Susen
If you are in need of real estate expertise you may want to give this team a hard look.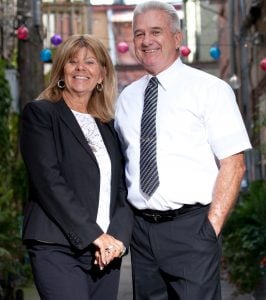 Call or Text Danny & Curt at 810-513-0794. You will be glad you did! Learn more about The Smail Team and Partners Real Estate Professionals of Southeast Michigan.