Want to know what's going on in Fowlerville Michigan? Just Ask Partners Real Estate Professionals.
Danny Smail, Gerald Wingerter and John MacLeod of Partners Real Estate Professionals ventured out to check-up on some of their favorite Fowlerville clients.
First Stop – Torch 180.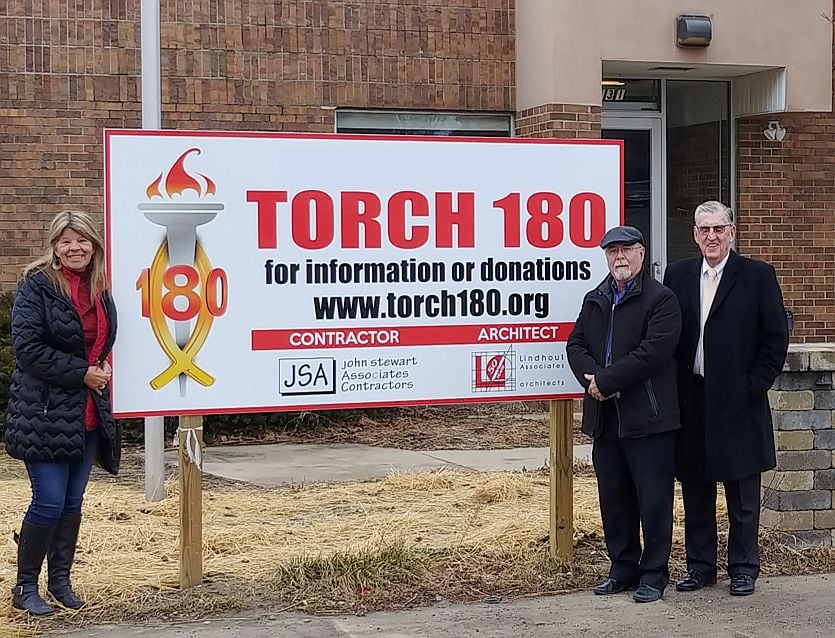 "We could not be any prouder, given the opportunity to help Rhonda Callahan and Sarah Ruddle locate their permanent home, a facility to train individuals with disabilities to achieve industry standards in a variety of employment opportunities." Associate Broker, Sue Bonstelle led the effort, along with several others…all pulling together to help make this dream a reality.
---
Next Stop – Lites Plus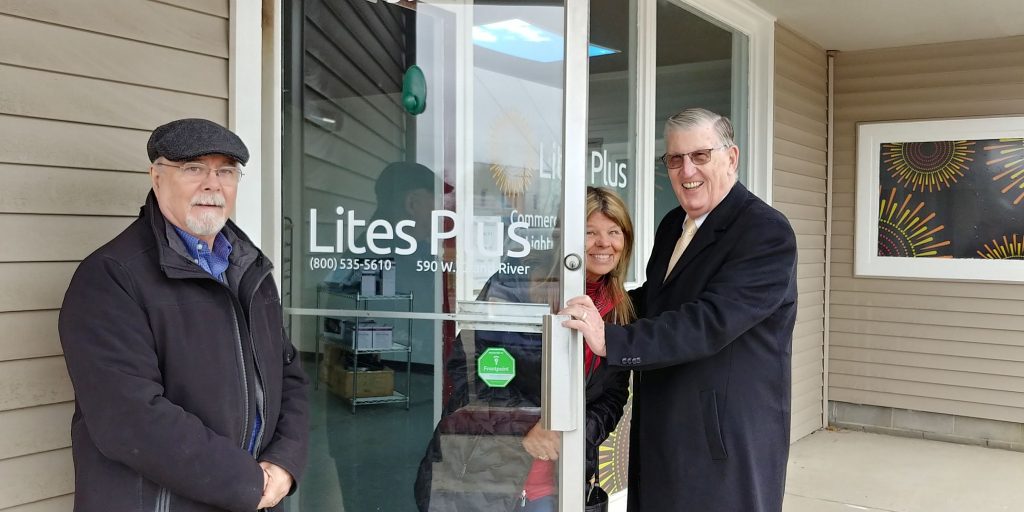 Where do you go to learn everything you need to know about Energy Savings? Just Ask Partners Real Estate Professionals.
Nick Bonstelle, Associate Broker with the MacLeod Team, was honored to assist with the purchase of Lites Plus new location, 590 W Grand River in Fowlerville. "This will be just perfect for them!". And indeed it is. The team was very impressed with the presentation of the new shop, and the owners could not have been nicer.
Already Danny Smail, of the famed Smail Team, is making plans for the installation of a couple of these cool fixtures.  She also thinks she has a client who would love these
Lites Plus specializes in Outdoor Lighting, Indoor Lighting, Lamps, Engines and Modules, Specialty, and more. Visit Lites Plus to learn more.
---
Third Stop – It's a Secret!
---
Last Stop – The Feed Bag Cafe
Every chance we get we stop in at The Feed Bag for a hot meal. We just Love the Owners & Staff, not to mention the food! Owners Michelle & Cheryl are both clients of Victoria Nultys. She and the team here at Partners Real Estate Professionals delight in helping them anyway we can. For now…let's eat!
Thank you Fowlerville friends for a fun-filled day!
LOOKING TO BUY OR SELL A HOME IN FOWLERVILLE? WE CAN HELP? CALL US TODAY! 810-220-7653
showcaseidx_hotsheet name="Fowlerville School District"