Testimonials
[cs_content][cs_section id="af-test-left" bg_image="https://assets.thesparksite.com/uploads/sites/1446/2015/05/test-bg.jpg" parallax="false" class="cs-ta-center" style="margin: 0px;padding: 4em 0px;"][cs_row inner_container="true" marginless_columns="false" bg_color="hsl(0, 0%, 100%)" style="margin: 2em auto 0px;padding: 0px;"][cs_column fade="false" fade_animation="in" fade_animation_offset="45px" fade_duration="750″ type="1/1″ class="cs-ta-left" style="padding: 2em;"][cs_text class="cs-ta-left"][dropcap]P[/dropcap]artners Real Estate Professionals are proud to represent each and every one of their clients. Whether purchasing or selling a home…for every single customer, this team will work as hard as they can to help you achieve your dreams. Partners are grateful and inspired to be working with a select team of professionals whom they believe are the most capable, honest and hard-working in Southeast Michigan.  They believe that working hard at something you love to do, with people you trust, is one of the greatest experiences in life.[/cs_text][x_button size="regular" block="false" circle="false" icon_only="false" href="/about-us/" title="" target="" info="none" info_place="top" info_trigger="hover" info_content=""]Read More[/x_button][/cs_column][/cs_row][cs_row inner_container="true" marginless_columns="false" style="margin: 0px auto;padding: 0px;"][cs_column fade="false" fade_animation="in" fade_animation_offset="45px" fade_duration="750″ type="1/1″ style="padding: 0px;"][cs_text]
Review Us!function(d,s,id){var js,fjs=d.getElementsByTagName(s)[0];if(!d.getElementById(id)){js=d.createElement(s);js.id=id;js.src="//platform.reviewmgr.com/widgets.js";fjs.parentNode.insertBefore(js,fjs);}}(document, "script", "reviewmgr-wjs");
[/cs_text][/cs_column][/cs_row][/cs_section][cs_section id="af-test-right" parallax="false" style="margin: 0px;padding: 2em 0px;"][cs_row inner_container="true" marginless_columns="false" style="margin: 0px auto;padding: 0px;"][cs_column fade="false" fade_animation="in" fade_animation_offset="45px" fade_duration="750″ type="1/1″ style="padding: 0px;"][cs_text]
!function(d,s,id){var js,fjs=d.getElementsByTagName(s)[0];if(!d.getElementById(id)){js=d.createElement(s);js.id=id;js.src="//platform.reviewmgr.com/widgets.js";fjs.parentNode.insertBefore(js,fjs);}}(document, "script", "reviewmgr-wjs");[/cs_text][/cs_column][/cs_row][cs_row inner_container="false" marginless_columns="true" style="margin: 0px auto;padding: 0px;max-width:1000px;"][cs_column fade="false" fade_animation="in" fade_animation_offset="45px" fade_duration="750″ type="1/1″ class="cs-ta-center" style="padding: 0px;"][x_raw_content style="margin-bottom:2em;"][/x_raw_content][x_raw_content]
[/x_raw_content][cs_text]
Selling Property Across the Miles
"⭐️⭐️⭐️⭐️⭐️
John MacLeod helped me sell my parcel of vacant land in Howell recently. Communication was all done by phone and e-mail as I reside in California. I felt comfortable to call or text him anytime I needed his expertise, knowing he would return my call promptly. He and his administrative assistant Penny made me feel like a friend rather than a client and that my thoughts and opinions mattered to them. I was informed of all offers and matters concerning the property as they evolved.
✳️At one point, John had my field mowed at his own expense so that it would remain well groomed!!
I recommend John as a kind, knowledgeable, dedicated and "no pressure" realtor based on my experience with him. Also, as a very patient man realizing how difficult it can be to sell family property that had been in the family over 70 years.
Thank you John and Penny ❤️"
C. Taylor
Howell Acreage sold by John MacLeod
Victoria Nulty Client Testimonial - Excellent Advice
"Victoria Nulty is a wonderful realtor! She gave me excellent advice on what I needed to do to get my home ready to sell. Victoria communicated with me almost daily, giving me up to date information about what was going on throughout the process. I could call her anytime with questions and she was always happy to help. Victoria is professional, knowledgeable and very kind. I could not recommend her enough if you are looking to buy or sell a home in Livingston County.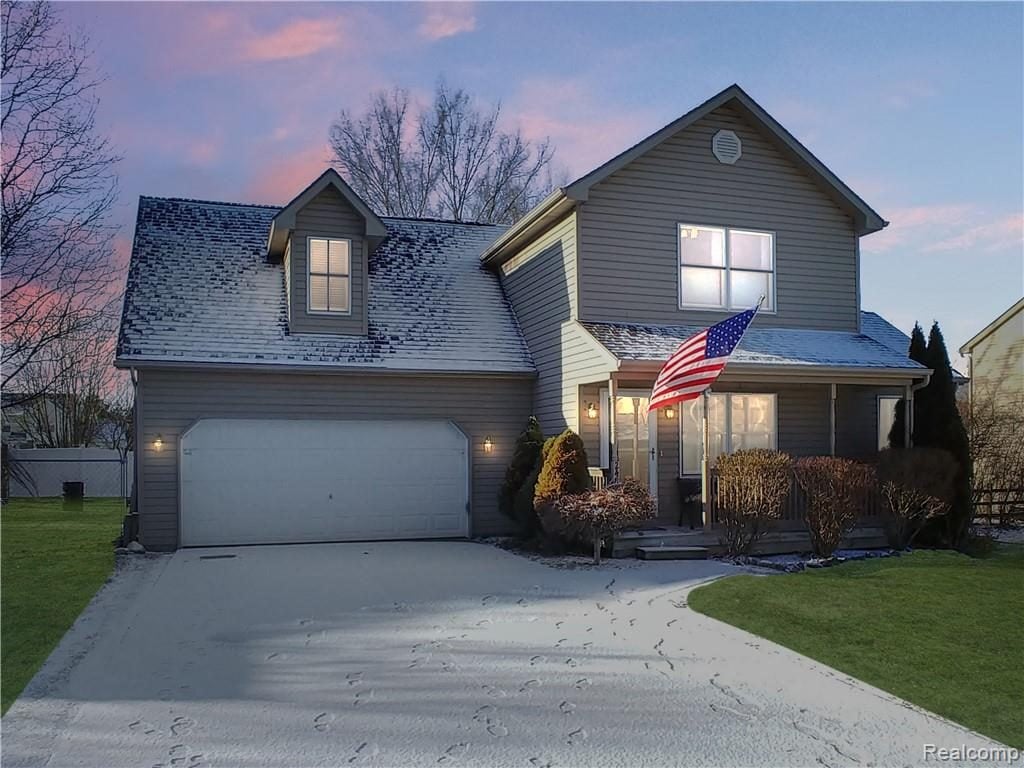 "
Testing 3
"Testimonial Test test"
Testing 2
"Testing Test Test Test"
Testing 1
"Testing test testimonial"
Marianne McCreary | Sound Advice
"
Very professional and sound advice navigating a tough market.  Thank you Marianne!!

"
Tracey Brinkman
Howell, MI
Marianne Hung In There With Me | Brighton Lakefront Land
"Marianne McCreary has hung in there with me for several years as I searched for a home or land in the Brighton Area. It finally worked out, and I have a beautiful piece of property on a Lake in Brighton. Marianne was so very helpful and never deterred. Always willing to find answers to questions that weren't even in her job description. I consider her a friend!!"
Going Above & Beyond
"Who wouldn't want their house sold quickly and without hassle? Marianne will go above and beyond to make sure you don't get put into a bind when buying or selling a house. Make sure you call her today if you are thinking about buying or selling your home!"
Marianne McCreary - Refreshing to Work With
""My husband and I have used
Marianne
many times over the years to buy and sell houses. It is refreshing to work with someone that is professional and will be honest and up front with you. She truly cares about the people she is working with. We will definitely use Marianne in the future when its time to sell!"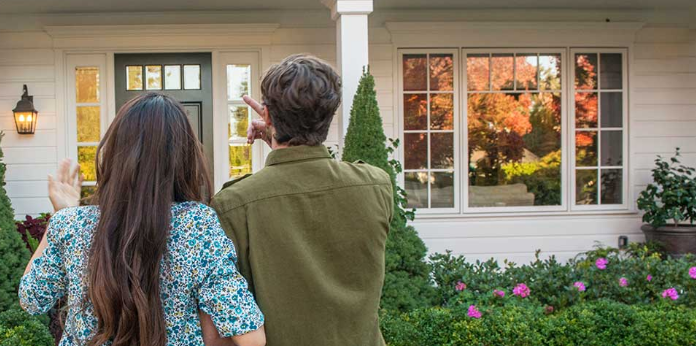 "
Marianne is a professional through and through...
"Marianne helped us sell our home several years ago and found us a fantastic condo to buy. Marianne is a professional through and through who really knows the real estate business and who works very hard to make the process enjoyable, rather than painful. I would highly recommend Marianne and would never doubt that she would do a good job for you."
Pamela Breazeale
Brighton, MI
Big thank you to Danny Smail and Curt Smail - If you need a good agent, they're great!
"
It's official, sold my house on Normal Street!!!! Bittersweet, she was a great investment. Will miss my little house with the red door! On to new adventures with my man Raymond and our beautiful new home. Big thank you for Danny Smail and Curt Smail for helping me buy two houses this year and sell one! If you need a good agent, they're great!
More about
The Smail Team
"
Sarah & Raymond Pope
Ypsilanti, MI
I was 100% satisfied with my experience working with Alex and Jerry at Partners Real Estate.
"I was in the difficult situation of having to sell our childhood home after my mom passed away, and while I was living in another state.  Alex and Jerry made the process as simple and stress-free as possible.  They made excellent recommendations of what needed to be updated so our home would sell quickly and at top dollar.  They had all of the paperwork ready for me when I listed it, which meant I only had to make one trip into town.  When the house was ready and placed on the market, we received 3 offers in the first day, which put me in a fantastic position being able to simply choose the best offer.  Everything was completed quickly and efficiently, and I didn't even need to come into town for the closing.  Working with Alex and Jerry was a great experience and I was extremely happy with the process and the results!"
You guys were GREAT!
"You made this process easy for us and kept us confident. Thank you for all your help…Referrals are coming your way!"
We have to thank Sue Allen for helping us so much the last few days.
"We listed the condo officially on Monday – and by Tuesday had multiple competing offers! After running around getting paperwork set up and everything necessary, yesterday we officially accepted an offer for almost 10% over asking!   A wild ride of a Wednesday, as she promised it would be! 2 days on the market? Whodathunkit!? Sue helped us find our new home and sell our old! AMAZING!"
Marianne helped us sell our first home and she was absolutely fantastic from beginning to end.
"She really spent the time getting to know our home and was able to provide thoughtful suggestions about improvements to the house and staging. She clearly stood out in this respect from the other realtors we interviewed. All of her advice paid off – we had several showings within the first week and sold the house in about 2 weeks. Marianne answered all of our questions right away and she was always available to us. She is professional, incredibly hard working and it is quite evident that she loves her job. We highly recommend her!"
Lauren has been my real estate agent for the listing of 2 homes and recently the purchase of my new home.
"Not only is Lauren pleasant to work with but is understanding towards your circumstance and others.  She's not afraid to suggest to you how to BEST present your home to make it marketable. She has good taste in home interior decorating.  Very detail oriented. Checks into and stays on top of all the details and the other aspects involved in the buying/selling process.  Every time I wanted to see a home she called to get the soonest available time to show the home within my schedule.  Lauren also represents you well at closings making sure your questions have been answered."
John is one of finest Realtors we have met.
"He has a fun personality which makes buying and selling homes enjoyable from the beginning.  He never minds answering questions or providing important information.  Partner's Real Estate is a first class service.  Attention to detail, quick response and kindness and professionalism seem to be the nature of all the staff members we met.  We bought a condo with John as the agent and asked him to sell the same condo. We also had the pleasure of meeting and working with Sue Bonstelle from the Partners office and she was equally adept with the process of selling.  I will recommend to anyone looking in the area to give Partners Real Estate a call. You will be pleased with the results!  We are!"
I would definitely recommend Victoria and Partners Real Estate Professionals to any friends or family looking for a home.
"Victoria was very gracious and never tried to sell us something we would have to "stretch" our budget to afford!  Two of the homes we looked at where during torrential down pours but Victoria kept her smile.  Everyone at Partners was helpful and never seemed put off by questions or problems we encountered during our purchasing saga.  Encouragement and support are top priority for Victoria and Partners and when you are home hunting you need a lot of that! I have to say I had fun finding a house and thanks to Victoria it was like looking with a good friend. If anyone is considering looking at homes and wants to keep it simple and straight forward I tell them to call Partners and talk to Victoria!"
We highly recommend The Smail Team.
"Although our budget was limited, Danni and Curt always made us feel like a top priority.  They were helpful from the moment we contacted them about our interest in purchasing a home. Both of us were first time home buyers and really appreciated their informative and patient demeanor.  A friend and co-worker suggest we contact Danni about finding a home in Ann Arbor.  She had already helped him purchase a home, and he was confident we would be able to find one of our own in no time.  The first time we went to see some houses, Danni made us feel comfortable and spoke honestly about the homes.  It was clear that she wanted to find the right house for us, not just a house with the right price.  We went out to see more homes with Danni, and she introduced us to her husband Curt.  He was able to further educate us about purchasing a home.  Multiple times, he drove us around in the pouring rain; rather than complaining about the weather, he explained the benefit of seeing where a house might take on water.  We put in several offers on homes we saw with Curt, and never felt rushed or coaxed.  At the end of the fall, we put one last offer in even though it was drastically under asking price.  The offer was declined, but Danni and Curt helped us stay positive.  After a couple of months, the house was still on the market and had lowered its listing price.  Danni encouraged us to resubmit our offer and hope for the best.  Low and behold, the seller was now willing to accept our offer.  Closing came and went swiftly and smoothly.  The Smail Team was with us every step of the way, and they continued to help us whenever asked.  We highly recommend Danny and Curt…and Partners Real Estate, pinnacles of professionalism and care."
Gerald Wingerter Realtor always felt Jerry had our best interest in mind, and that he was looking out for us as first time homebuyers.
"He was so accommodating when we wanted to see houses on short notice, and we had a great experience buying our house.  We love our first home and would definitely call up Jerry if we move again in the future!"
[/cs_text][/cs_column][/cs_row][/cs_section][/cs_content]