SENIOR TRANSITIONS
[cs_content][cs_section bg_type="none" parallax="false" slider_fullscreen="false" slider_show_on_mobile="true" slider_center_content="false" slider_manual_height="false" slider_height="550″ slider_speed="1000″ slider_autoplay="true" slider_arrows="false" slider_fade="true" slider_dots="false" bg_image_anchor="center" style="margin: 0px;padding: 45px 0px;"][cs_row inner_container="true" marginless_columns="false" style="margin: 0px auto;padding: 0px;"][cs_column fade="false" fade_animation="in" fade_animation_offset="45px" fade_duration="750″ type="1/1″ style="padding: 0px;"][x_text]
Relocation Service Hub | Senior Transitions
Seniors on the Move
Call 810-220-7653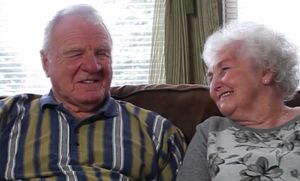 "I felt like I was dealing with a friend, other than a business partner"
Partners Real Estate Professionals are dedicated to assisting individuals, families and caregivers with the responsibilities that our senior adults may encounter when thinking of selling their homes.
Senior Real Estate Sservices
Below are some examples of what Partners can assist you with:
Determine a fair market value for your property
Provide suggestions for preparing your home to present it to potential buyers.  First impressions are key.
Represent you as an exclusive marketing agent
Attend showings and be your advocate with negotiating offers on your behalf to attain the highest price and best solid terms.
Offer helpful advice in the decision-making process of downsizing and relocating.
Help to provide recommendations for trades & service companies through our large network. (i.e. movers. estate sale specialist, cleaning companies, etc.)
Partners are here to make such a move as stress-free as possible through their highly regarded client-focus.  
Whether you are moving to or from the Michigan Area, or if you have real estate needs anywhere in the United States, we have the resources to deliver excellence whether purchasing, selling, or leasing.
Relocation Service Hub services are provided by Partners Real Estate Professionals with personal knowledge of the region, each selected for their expertise and unwavering commitment to client satisfaction.
Get Connected
CALL 810-220-7653
[/x_text][/cs_column][/cs_row][/cs_section][/cs_content]