FREE PERSONAL
HOME EVALUATION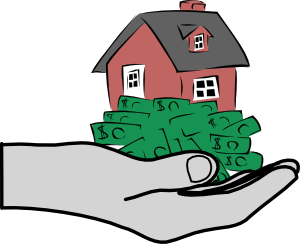 Partners Real Estate Professionals have a proven approach to the sales and marketing of Southeast Michigan area residential homes. They offer their sellers unmatched experience, research, knowledge, marketing, and sales judgement to obtain the best possible result and highest price while in the shortest amount of time.
Your home's value relies heavily on the current market conditions of your community and neighborhood. These market conditions will give you a better idea of what your property is really worth. Instant online home evaluation tools, like Zillow's Zestimate, are general estimates based on the a specific mathematical algorithm, and have been said to be off by as much as 15% to 30%, which is a big difference in today's market.
A complete Comparative Market Analysis (CMA) of your home can give you a much closer estimate of its true value by understanding what homes that are comparable to yours have sold for recently. A CMA will include information like:
Comparable properties that have actually sold recently
A Review of the competition – Homes currently listed for sale
An analysis of homes currently under contracts
A review of Expired listings – those that did not sell.
What You Can Expect from Partners
The accuracy of comparative market analyses depends on the skill of the real estate agent who prepares it.  Partners Real Estate Professionals are LOCAL, KNOWLEDAGBLE and INVOLVED. They offer each of their client's a very sound awareness of the market. You will quickly understand why their referral base is one of the largest in the area. This team truly partners
together to deliver the best in class representation. Best of all, no obligation to sit down with them. Contact Partners today to schedule a chat. 810-220-7653.
Experience Matters
And Counting
YOUR
PARTNERS REAL ESTATE PROFESSIONALS