Area Highlights
A quick view of the most influential metrics in Brighton.
Let's Chat About Brighton
Learn more about
Brighton
Brighton Michigan | Homes for Sale
Visit BRIGHTONWEBCAM.COM  for live 24/7 video & audio stream of the Brighton Michigan Millpond.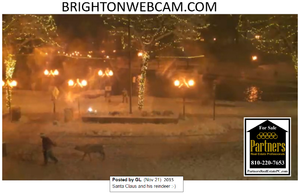 Brighton Michigan is a medium-sized city in the southwest part of Livingston County, Michigan. It has approximately 20 neighborhoods and is the 154th largest community in the state. Brighton is located about fifteen minutes from Ann Arbor and forty minutes from Detroit in the heart of the Great Lakes Region. Brighton is a thriving suburb of the Detroit...
Read more
Properties in
Brighton
View our selection of available properties in the Brighton area.
Inside
Brighton
Check out the latest demographic information available for Brighton.
Overall Cost
VS National AVG
Housing Cost
VS National AVG
Entertainment Cost
VS National AVG
Utilities Cost
VS NAtional AVG
Crime Rate
VS National AVG
Let's Chat About Brighton
The Best in
Brighton
Browse through the top rated businesses in the most popular categories Brighton has to offer.
Dine
Drink
Shop
Perk
Sweat
Groom
Wag