With a dynamic team, offering over 20 years of collective real estate experience under his umbrella, NICK BONSTELLE and MacLeod Associates represent $102,757,198 in sales closed.  Let's add you to their list of successful sales!
When thinking of buyer or selling Mount Pleasant, MI real estate, you want someone who is easy to work with, quick to respond, and smart in every aspect of the business. You want Nick Bonstelle to represent you. "I am enthusiastic about each one of my client's and their goals. I care that they get the best possible attention & results available. I am dedicated to providing this and more!" - Nick Bonstelle
CONTACT NICK TODAY AND LET'S GET YOU MOVING!
THE BEST WAY TO BUY OR SELL IN MOUNT PLEASANT, MI
DEDICATED TO PUTTING MY EXPERIENCE AND LOCAL KNOWLEDGE TO WORK FOR YOU IN ALL STEPS OF YOUR REAL ESTATE TRANSACTION.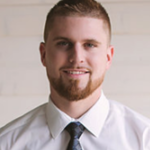 NICK BONSTELLE, REALTOR® EMAIL NICK DIRECT: 810.923.9505 OFFICE: 810.220.7653 FAX: 810.220.1555