"Congratulations Marianne on a well ran campaign. Very Well Deserved!  Partners Real Estate Professionals and Livingston County are extremely proud of you".
– John MacLeod, Broker/Owner – October 2, 2017
The Votes are in…
Michigan Realtors® Re-Elect Marianne McCreary for District 8 Representative
Marianne McCreary
District 8 Director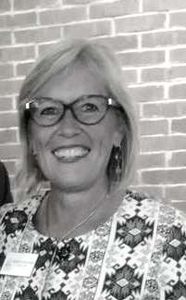 Marianne McCreary moved to Brighton Michigan in 1988, where she began her Real Estate Career. She had the privilege of working for two successful Real Estate firms the first 20 years of her profession. In 2008 she opened her own company where she is a Co-Owner; Associate Broker of Partners Real Estate Professionals, located in Livingston County. She was a member of the Livingston County Board of Directors from 2010 to 2015 where she also served as President.  She was appointed to the Zoning Board of Appeals in Genoa Township in 2010 and still serves as a member of that committee.
Marianne is a firm believer of education, professionalism and ethics. She has served on the State Public Policy committee and State PAG for Big Data. She is a member of several LCAR (Livingston County Association of Realtors) committees as well. Additionally, she was a member of the Task force at Realcomp during the Class Action lawsuit and the negotiations with GLR to accomplish data sharing.
 An advocate of being involved and a proponent for representing the Realtor® industry with pride, she is honored to be a part of the State Board of Directors and is a Sterling RPAC contributor.
Marianne has been married to her husband Bill, a Mortgage Broker, for 35 years.  They have three children: Bill, Danielle and Caitlin.
---
As presented by Michigan Association of Realtors
Congratulations to our newly elected 2018 Michigan Realtors® and NAR Directors!
2018 Michigan Realtors® District Directors
District 2 – Michelle Teitsma
District 3 – Michael Bass
District 5 – Sue Shangle
District 7 – Mark Baker
District 8 – Marianne McCreary
District 9 – Jane Lowell
District 10 – Shelley Schoenherr
District 12 – Sandi Smith
District 13 – Reggie Fluker
2018 NAR Directors
Scott Griffith
John McArdle
Bill Milliken
Furhad Waquad
Congratulations to all!