Marge Sells Bio
[cs_content][cs_section bg_type="none" parallax="false" slider_fullscreen="false" slider_show_on_mobile="true" slider_center_content="false" slider_manual_height="false" slider_height="550″ slider_speed="1000″ slider_autoplay="true" slider_arrows="false" slider_fade="true" slider_dots="false" bg_image_anchor="center" style="margin: 0px;padding: 45px 0px 0px;"][cs_row inner_container="true" marginless_columns="false" style="margin: 0px auto;padding: 0px;"][cs_column fade="false" fade_animation="in" fade_animation_offset="45px" fade_duration="750″ type="1/1″ style="padding: 0px;"][cs_image data="eyJpbWFnZV9zdHlsZSI6InRodW1ibmFpbCIsInNyYyI6Imh0dHA6XC9cL2Nyb3AtdjIuYWdlbnRmaXJlY2RuLmNvbVwvcGFydG5lcnNyZWFsZXN0YXRlcGMuY29tXC93cC1jb250ZW50XC91cGxvYWRzXC9zaXRlc1wvMzg3XC8yMDE2XC8wOVwvTWFyZ2UucG5nIiwiYWx0IjoiIiwibGluayI6ImZhbHNlIiwiaHJlZiI6IiMiLCJocmVmX3RpdGxlIjoiIiwiaHJlZl90YXJnZXQiOiJmYWxzZSIsImluZm8iOiJub25lIiwiaW5mb19wbGFjZSI6InRvcCIsImluZm9fdHJpZ2dlciI6ImhvdmVyIiwiaW5mb19jb250ZW50IjoiIiwiaWQiOiIiLCJfdHlwZSI6ImltYWdlIiwiZWxlbWVudHMiOltdLCJjb250ZW50IjoiIiwiY2xhc3MiOiIiLCJzdHlsZSI6IiIsImV4dHJhIjoiIn0="][/cs_column][/cs_row][/cs_section][cs_section bg_type="none" parallax="false" slider_fullscreen="false" slider_show_on_mobile="true" slider_center_content="false" slider_manual_height="false" slider_height="550″ slider_speed="1000″ slider_autoplay="true" slider_arrows="false" slider_fade="true" slider_dots="false" bg_image_anchor="center" style="margin: 0px;padding: 0px 0px 45px;"][cs_row inner_container="true" marginless_columns="false" style="margin: 0px auto;padding: 0px;"][cs_column fade="false" fade_animation="in" fade_animation_offset="45px" fade_duration="750″ type="1/1″ style="padding: 0px;"][cs_text]
Hi, I am Marge Sells.
 My goal each day is to have more fun than the day before, and to be better prepared to have more fun in the future.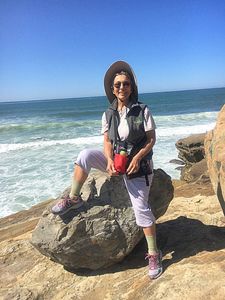 For me, that means; maintaining my health, cultivating, enjoying, and maintaining contacts with friends and family, enjoying lake living, traveling, growing flowers and a salad garden, hiking in our natural areas, and swimming. I am very fortunate to be able to enjoy it all.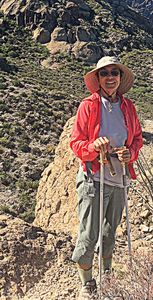 Yes, one could say I am a busy person. Time is valuable to me, and I understand that your time is valuable to you too. When real estate needs come to surface I adjust my time to fit your schedule. It is all about timing in this business. You can count on me when the need is there.
I am lucky to be part of a great team at Partner's Real Estate Professionals.

Working together we will help you use your time well in the pursuit of your goals.
Whether we are investigating business opportunities, looking for or selling your home, searching for or selling your cottage on the lake, finding the right spot to build, selecting or selling your condo, … we enjoy working with you to help you understand your options, find the information you need to make informed choices, and get what you want. I respect whatever is important to your decision about what you want to sell and purchase.
Let me know your needs, concerns, fears, and considerations. Tell me the where, what, when, why, and how of your current situation. And, we will work with your options to get you what you want from your real estate transactions.[/cs_text][/cs_column][/cs_row][/cs_section][cs_section bg_type="none" parallax="false" slider_fullscreen="false" slider_show_on_mobile="true" slider_center_content="false" slider_manual_height="false" slider_height="550″ slider_speed="1000″ slider_autoplay="true" slider_arrows="false" slider_fade="true" slider_dots="false" bg_image_anchor="center" style="margin: 0px;padding: 0px 0px 45px;"][cs_row inner_container="true" marginless_columns="false" style="margin: 0px auto;padding: 0px;"][cs_column fade="false" fade_animation="in" fade_animation_offset="45px" fade_duration="750″ type="1/1″ style="padding: 0px;"][cs_prompt data="eyJoZWFkaW5nIjoiQ29udGFjdCBNYXJnZSIsIm1lc3NhZ2UiOiJEcm9wIGEgbm90ZSB0byBNYXJnZSBhbmQgbGV0IGhlciBrbm93IHdoYXQgcXVlc3Rpb25zIHlvdSBoYXZlIG9yIHdoYXQgaXQgaXMgeW91IGFyZSBsb29raW5nIHRvIGRvLiIsImJ1dHRvbl90ZXh0IjoiRW1haWwgTm93ISIsImJ1dHRvbl9pY29uIjoibWFpbC1mb3J3YXJkIiwiY2lyY2xlIjoiZmFsc2UiLCJocmVmIjoibWFpbHRvOm1hcmdlQG1hcmdlbXNlbGxzLmNvbSIsImhyZWZfdGl0bGUiOiJlbWFpbCBtYXJnZSBzZWxscyIsImhyZWZfdGFyZ2V0IjoidHJ1ZSIsImFsaWduIjoibGVmdCIsImlkIjoiIiwiX3R5cGUiOiJwcm9tcHQiLCJlbGVtZW50cyI6W10sImNvbnRlbnQiOiIiLCJjbGFzcyI6IiIsInN0eWxlIjoiIiwiZXh0cmEiOiIifQ=="][/cs_column][/cs_row][/cs_section][cs_section bg_type="none" parallax="false" slider_fullscreen="false" slider_show_on_mobile="true" slider_center_content="false" slider_manual_height="false" slider_height="550″ slider_speed="1000″ slider_autoplay="true" slider_arrows="false" slider_fade="true" slider_dots="false" bg_image_anchor="center" style="margin: 0px;padding: 0px 0px 45px;"][cs_row inner_container="true" marginless_columns="false" style="margin: 0px auto;padding: 0px;"][cs_column fade="false" fade_animation="in" fade_animation_offset="45px" fade_duration="750″ type="1/1″ style="padding: 0px;"][cs_text]
Marge Sells
Realtor®
Direct: 810-599-5430
Office: 810-220-7653
Fax: 810.220.1555
Email: [email protected][/cs_text][/cs_column][/cs_row][/cs_section][/cs_content]