It's a Date!  You made your decision to sell, now what?
When you're selling a home, you want the best and most experienced local real estate agents to pick from right?  Well, this is what you get when you pick one of Partners Real Estate's professionals!
We value your financial journey…and understand your home's place in it.  This you can count on.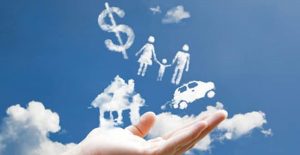 Take a minute and read the below review we recently received from one of our agent's clients.

"The realtors that work at this agency are top shelf in EVERY way. I was a huge skeptic about working with any realtors before enlisting this group. This experience has completely changed my former opinion and has become the gold standard in which I will compare others to.

Susan works easily as hard as I do. She is VERY professional and was wonderful in helping guide me thru selling my parents' homestead which was a very difficult life passage for me. I appreciated her straight forward honesty and her robust can do, positive attitude. She knows this business inside and out and cultivates an environment of trust.

She is also very connected and helped me to find contractors when I needed them in short time. John was also very positive, supportive and knowledgeable. I never felt any pressure from any of these people which for me would have been a deal breaker. Susan kept me informed at every turn of this process leaving nothing to question or doubt. She was a great communicator throughout the entire process and others in business could take a lesson from this group on how best to run a business. If you need help in selling real estate I urge you to hire this group. They are just excellent in every way."

PARTNERS REAL ESTATE PROFESSIONALS ARE ONE OF THE MOST REFERRED TEAMS IN MICHIGAN,
AND THEY ARE READY TO HELP YOU ANYWAY  THEY CAN.
VISIT OUR TEAM PAGE AND SELECT FROM ANY ONE OF OUR DEDICATED REAL ESTATE ADVISORS.
CALL US ANYTIME AT 810-220-7653.