While Livingston County home buyers are steadfast in their mission to locate the home of their dreams, the current low inventory is holding up their plans!
THINKING OF SELLING?  PLEASE DO!!  HOMES ARE

STILL

IN DEMAND
As of the end of November, new listings for residential homes & condos are down 33.4% in comparison to this time last year.  This statistic, along with the Median Sales Price ticking up by 5.2%, you sure do not need to wait until spring to sell your home.  Winter months bring about the serious home buyers.  You can look at it this way…if they are out during this cold snowy Michigan period looking at homes…these folks are darn serious!  
Partners Real Estate Professionals are currently looking for Livingston County homes to sell in the following areas:  Brighton, Fowlerville, Howell, Hartland, Hamburg and Pinckney.  If you have been thinking of selling we want to talk with you.  If you are a buyer having trouble locating a home, please let us know as we have the inside track on many homes coming to the market or those just listed.
CALL Partners Real Estate Professionals Today at 810-220-7653
View a sample of homes currently on the market.  Whether you are selling or buying, this is a good way to get a glimpse of what is on the market.  For a no-cost personal home evaluation, call 810-220-7653 and mention Partners Price Evaluation.
Partners Real Estate Professionals are
LOCAL | KNOWLEDGEABLE | INVOLVED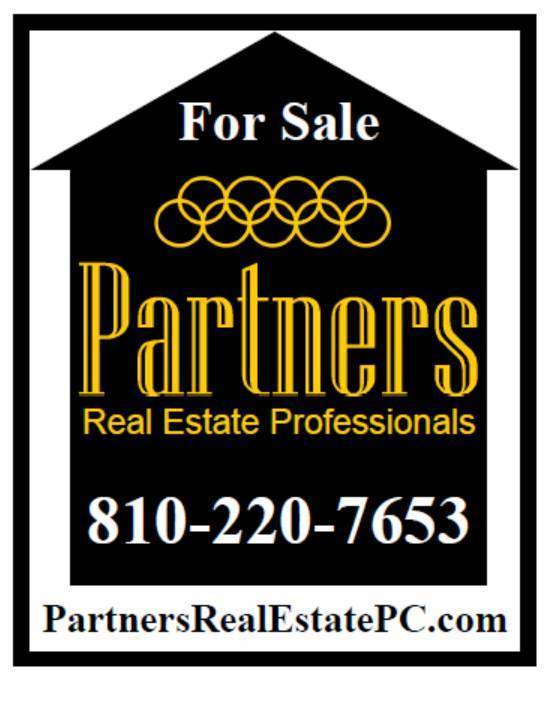 4896 Chilson Rd.  Howell, MI  48843
Visit partnersrealrstatepc.com