Congratulations to the Cupp-Marvin Team, and to their buyers, Andrew and Miranda.  They closed on their Jackson home purchase!!!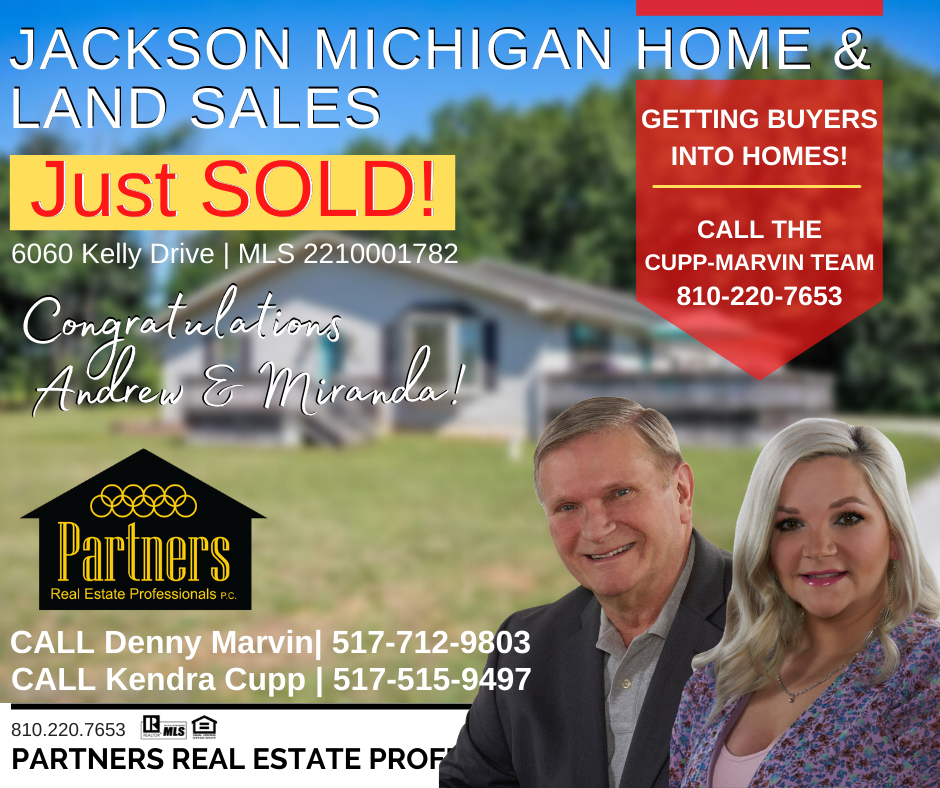 If you are thinking you would not have a chance in this crazy real estate market to get into a new house…think again! We have seen this team beat the odds each and every time they have gone to battle. And make no mistake, when you are going up against 14 other offers…you bet it feels like a battle.
CALL TODAY TO DISCUSS YOUR PLANS.
It's never too soon to begin the process.
KENDRA CUPP, REALTOR® 517-515-9497
DENNY MARVIN, REALTOR® 517-712-9803
Partners Real Estate Professionals, P.C.
4896 Chilson Rd., Howell 48843 810-220-7653
---