Partners Real Estate Professionals, P.C. | Let's Go House Hunting
Susan Bonstelle, MacLeod Associates – February 16, 2021
So, you've decided you're ready to go house hunting and buy a home this year!  With or without a "Bernie", this will likely be one of the most exciting projects you take on this year. 2021 is already shaping up to be an interesting year for the housing market, and you are entering it at a super busy time. Interest rates are at an all-time low, the supply and demand balance is intense, and competition is high. Sue Bonstelle, Associate Broker at Partners Real Estate Professionals says "if you are going winter house hunting this year…it's time to get your plan off the ground."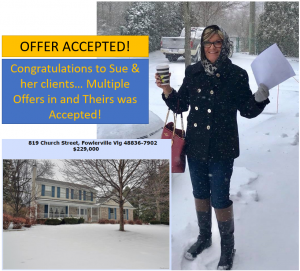 Of course, the real estate market changes a little bit every year. There are typical trends we usually see, but there is always a bit of a shift to get accustomed to. Winter house hunting in 2021 is already very different from last year. This is the first winter with interest rates this low in years…and the winter market is going to continue to be a lot busier.
WHERE TO BEGIN?
So, where to begin your winter house hunting?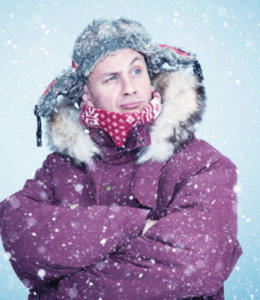 Well, don't go checking out properties just yet. In fact, don't do much of anything before you visit with a local real estate professional.  Realtors® are a key part of helping you start your homebuying process.  Don't feel like you need to have your budget totally worked out before making an appointment – it's okay to come in without all the answers!  Part of your agent's job is to help you get on a winning path, which will involve determining several factors;
The features you've always wanted
The neighborhood and surrounding area
The size of your lot/parcel
The age of a property
Your ideal home style
The right amount of space
A layout you love
The potential of future projects/growth
Costs that make you comfortable
Compromises you can handle
Helping to determine a qualified lender that will work well with you and provide you with a realistic budget for a home.
MORTGAGE PRE-QUALIFICATION
There's no point looking at homes outside your budget, and lenders can give you a clear picture of what you can consider.  Getting pre-qualified for a mortgage is a super important part of buying a home in today's market, and it is the first step in the mortgage process. A mortgage pre-qualification is when a lender gives you an estimate of the mortgage amount you can afford. Once you have an idea of the mortgage you can likely get, you can really start looking at homes.  A mortgage pre-qualification doesn't guarantee you a mortgage, but it really puts you ahead during your house hunt and home buying process.
READY TO GET STARTED?
Contact Sue Bonstelle, or anyone of our Partners Real Estate Professionals, to put your plan in motion.
CALL 810-220-7653