Congratulations to Joseph, on the closing of his Mount Pleasant home purchase!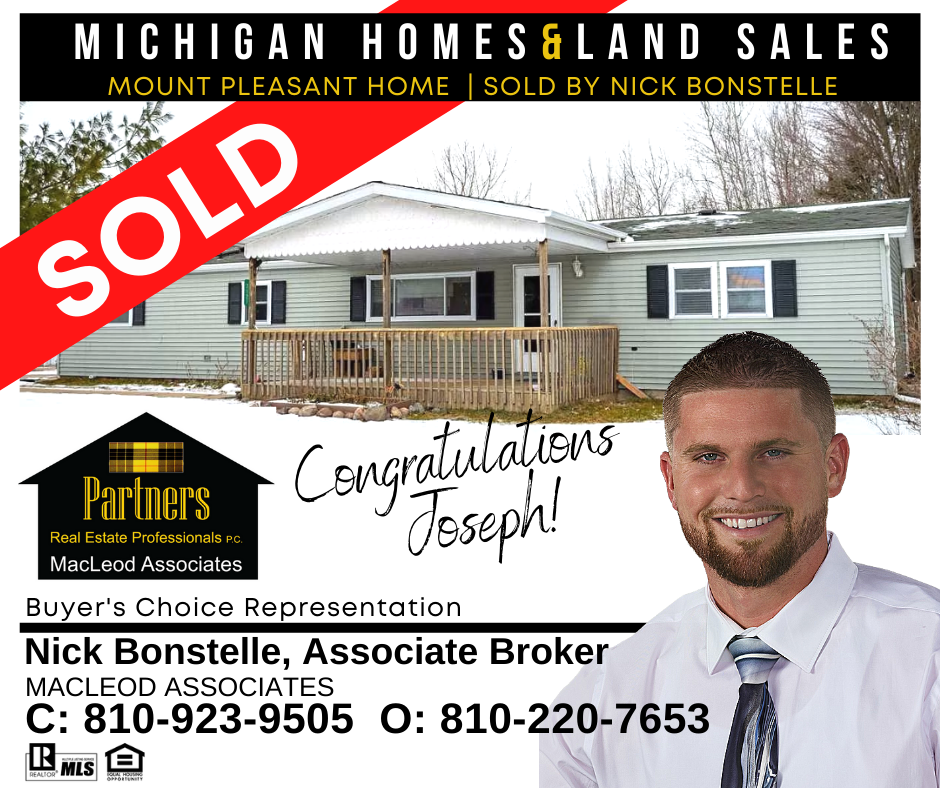 Another home sold by Nick Bonstelle | Buyer Representation | April 7, 2021
With the real estate market still being a bit on the crazy side, with multiple buyers bidding for a single property, it is vital to have a local real estate agent who is working 24/7 in the business,  packing experience and a whole lot of success in their toolbox in order to maneuver you to the winning position.
Let's put the odds in your favor – Contact Nick Bonstelle
810-923-9505
---
Whether you are a first-time homebuyer or a seasoned expert, purchasing a home can be a complex process.  Especially during these times! For this very reason, we are here to assist you each step of the way.
Throughout each important stage your Partner Nick Bonstelle will help you navigate the ever-changing housing market, and help guide you to your dream home.  Read more…
---