New to the home buying experience?  Let's get right to the point –
Partners Real Estate Professionals will help to guide you so you have a solid understanding of the entire home purchase journey.  To have full-time dedication by knowledgeable leaders in the real estate business, every step of the way makes all the difference when navigating common challenges.  Here are a few examples:
Determining which homes you can afford.
Aligning the right type of mortgage for your situation.
Overcoming obstacles to getting your offer accepted.
When working with a Partners Real Estate Professional, you can expect the complicated home buying process to be easier.  They are especially keen on helping first-time homebuyers.  In their eyes, you can never ask enough questions.  Throughout your journey, you will feel very much a part of a team, who happens to be 100% focused on you.  It really is a pretty good feeling.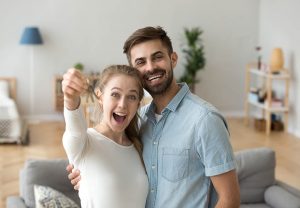 Don't Break the Bank
Understanding buying can be so much cheaper, and smarter than renting – you by no means want to "break the bank".  You may not have the funds from selling a previous home, and you may be saddled with student loan debt.  No matter your situation your real estate professional will be very respectful and conscientious on how best to provide recommendations while keeping your best interest in mind.
Your agent's expert advice, along with a vast network of proven successful industry leaders, can help to save you money during your home purchase journey.  Small things like effective contract negotiations or mortgage lender references can go a long way. Bottom line, finding the right real estate agent can make a massive monetary difference.
Not all agents are the same
Partners Real Estate Professionals support buyers considering more than one agent.  It is critical to distinguish who will best suit your needs, work in concert with you and others who are involved, and be able to bring home the win.  Take a few minutes to learn more about this team and what they stand for. 

If they can help, even with just determining if the timing is right for you, drop them a note or give them a call.  This is a no-pressure team.  You will feel this the moment you talk with them.
CALL 810-220-7653
---