Livingston County Association of Realtors®
20th Annual Food Drive for Gleaners
PARTNERS REAL ESTATE DRIVE-THRU EVENT




MAY 7, 2022 9:30 a.m. to NOON
Please plan to stop by and donate your non-perishable food items or cash/funds and help us make a difference for the Gleaners Community Food Bank of Livingston.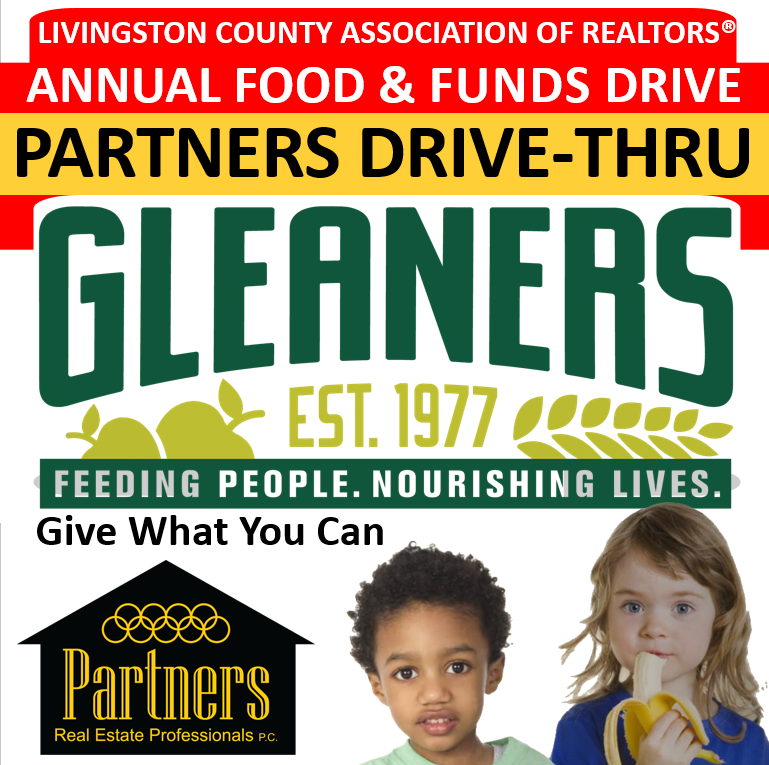 ---
Gleaners is a vital link between available food and those who need it most. This local May 7th Gleaners Drive-Thru event at Partners Real Estate Professionals is just one of 16 local real estate brokerages taking part to do their part. You can view all Drive-Thru Sites below, within the Livingston County Association of Realtors® flyer.
Local and national food producers often have surplus products that go to waste for lack of a way to safely and efficiently bring them to market. Gleaners has developed efficient, reliable methods for handling a tremendous volume of donated food, as well as the fresh produce they purchase to ensure those they serve have access to a variety of healthy, nutritious food.
Gleaners' partner agencies face tight budgets and increasing demand for services. With five distribution centers across southeast Michigan, Gleaners is devoted to getting surplus food and donating items directly to their partners, saving their organizations time and money so they can focus on better serving their communities. Together, they are increasing the amount of vital, emergency food available to our hungry neighbors and building capacity for service organizations to make an even greater impact in the fight against hunger.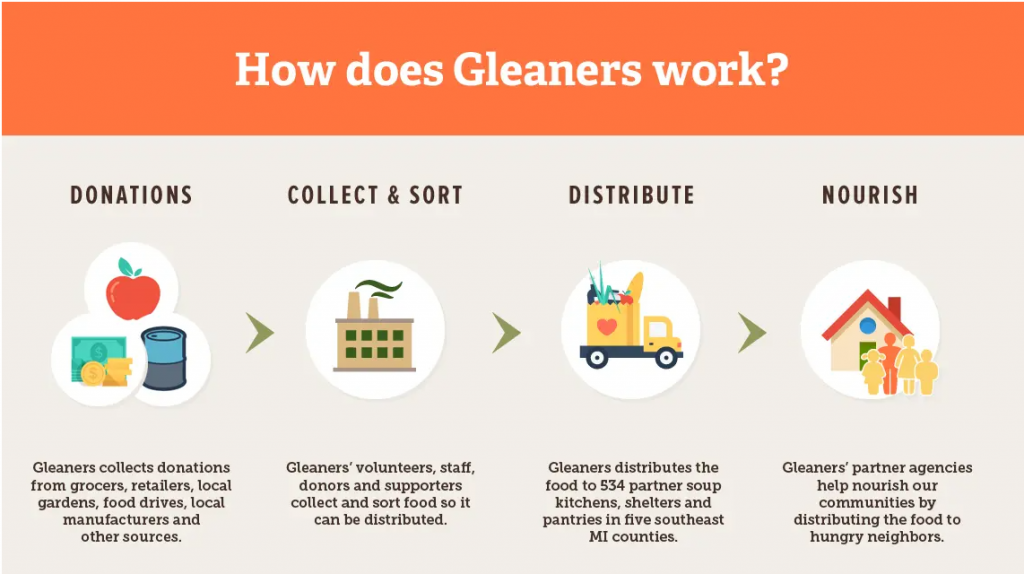 WAYS TO DONATE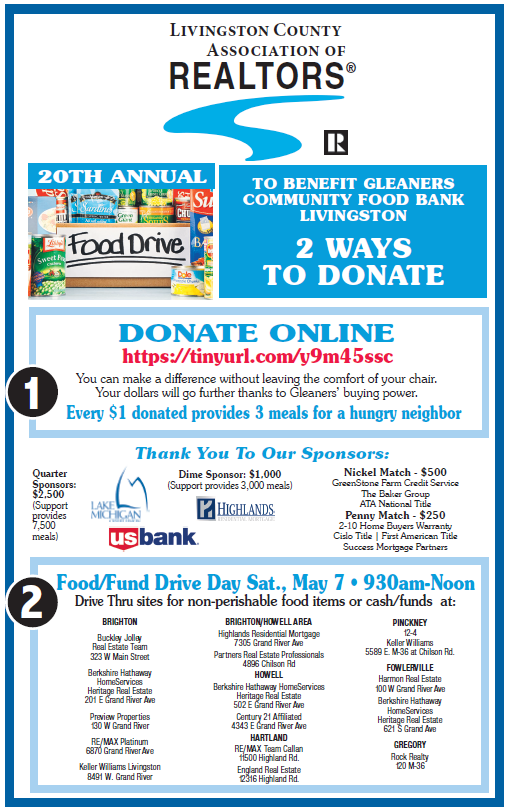 Partners Real Estate Professionals is a local real estate boutique, known for a strong commitment to helping their community.  Stop by on May 7th, between 9:30 a.m. and Noon to say hello and to make your donation.