Sellers Guide: Getting the Most Money for Your Home
So, you're thinking about selling your home? It goes without saying that you want to sell your home for as much money as you can. So, what is the biggest secret to maximizing how much you can get for your home? It is actually quite simple, and we can break it down to one rule…
Make it easy for buyers to fall in love with your home!
That is it, that's the rule. It is that easy. The goal is to make buyers feel an emotional connection to your home.  If that is difficult for them, they won't see their future, and they won't fall in love with the home and see it as a "must buy".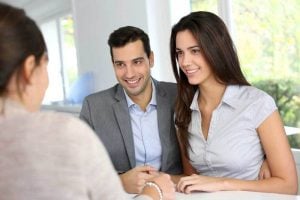 To do this it is best to remove any barriers that are within your control, and that you can remove or change.
Step 1

, make your home beautiful inside and out. Give it a little TLC and put your home's best foot forward!

Step 2

, remove any uncertainty ahead of time. Things around the home that may have people hem and haw over can be a barrier.

Step 3

, ensure your home is easy to show. Make it free and fun to walk through and enjoy the space, make it so buyers can attach themselves to the home.

Step 4

, be as cooperative as possible, however, within reason.  In working with their agent, if buyers feel you are fair and easy to work with, it will help the process along. Remember overall, ask yourself this, "would this make it easier or harder for someone to fall in love with my home?"
Here at Partners Real Estate Professionals, all our agents put their customers' needs at the forefront of their work. They will give you honest advice on what course of action is best for you in their professional opinion. Whether you are buying or selling our agents are looking out for you first. All of our agents pride themselves on putting their clients' needs above all else. With our headquarters located in Livingston Co Michigan and a network far-reaching beyond… no matter where you are Partners Real Estate Professional are ready to help. Please contact us for any real estate needs and let us give you a top-notch experience!