Fenton Home Sales
Listing Agent: Marianne S. McCreary | Partners Real Estate Professionals, P.C.
O: 810-220-7653 C:586-242-5838
Congratulations to our Sellers, Devin and Kathleen!  They listed their Fenton home for sale with Realtor®, Marianne McCreary.  It went pending within two days and sold 5K+ over asking.  *CHEERS to a GREAT TEAM*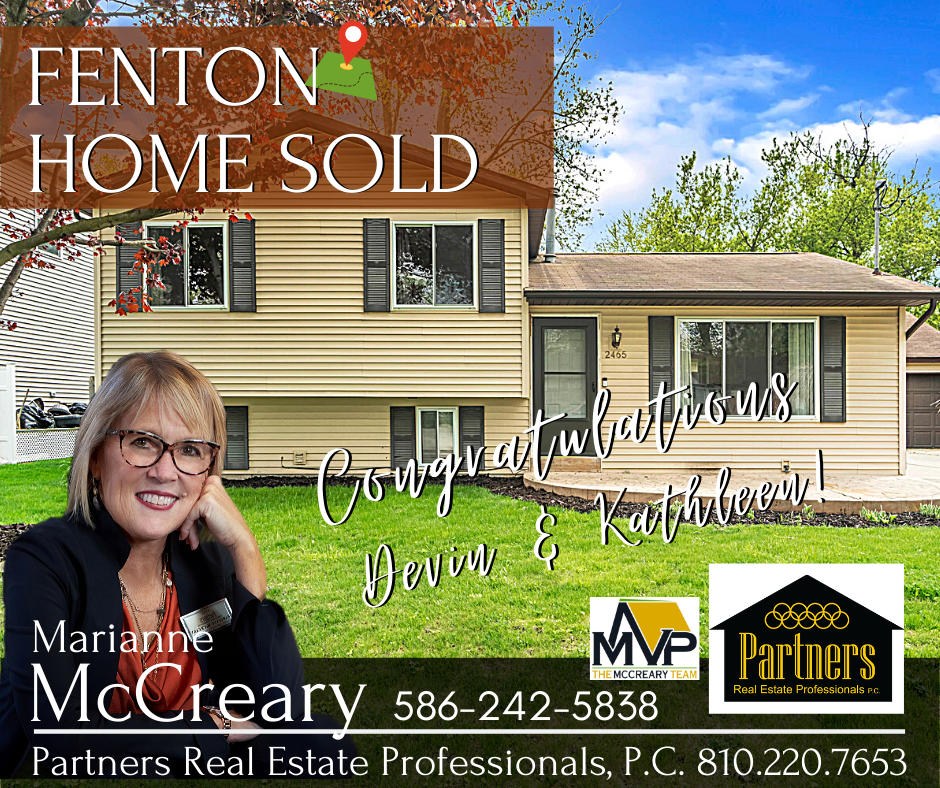 Every location has its own unique market when it comes to real estate.  Marianne McCreary has 27+ years of local knowledge and experience to bring to the table.  Her process works!
Contact Marianne at 586-242-5838 to discuss selling your home.
Visit Partners Real Estate Professionals to learn more about Marianne and the brokerage.