Featured Listing in Brighton Twp. 12113 JACOBY 48380
[cs_content][cs_section bg_type="none" parallax="false" slider_fullscreen="false" slider_show_on_mobile="true" slider_center_content="false" slider_manual_height="false" slider_height="550″ slider_speed="1000″ slider_autoplay_speed="5000″ slider_autoplay="true" slider_arrows="false" slider_fade="true" slider_dots="false" bg_image_anchor="center" style="margin: 0px;padding: 45px 0px 0px;"][cs_row inner_container="true" marginless_columns="false" style="margin: 0px auto;padding: 0px;"][cs_column fade="false" fade_animation="in" fade_animation_offset="45px" fade_duration="750″ type="1/1″ style="padding: 0px;"][cs_image data="eyJpbWFnZV9zdHlsZSI6InRodW1ibmFpbCIsInNyYyI6Imh0dHBzOlwvXC9wYXJ0bmVyc3JlYWxlc3RhdGVwYy5jb21cL3dwLWNvbnRlbnRcL3VwbG9hZHNcL3NpdGVzXC8zODdcLzIwMTZcLzA5XC8xMjExMy1KYWNvYnktcGx0LXYtMS5qcGciLCJhbHQiOiJCcmlnaHRvbiBMYWtlZnJvbnQiLCJsaW5rIjoiZmFsc2UiLCJocmVmIjoiIyIsImhyZWZfdGl0bGUiOiIiLCJocmVmX3RhcmdldCI6ImZhbHNlIiwiaW5mbyI6Im5vbmUiLCJpbmZvX3BsYWNlIjoidG9wIiwiaW5mb190cmlnZ2VyIjoiaG92ZXIiLCJpbmZvX2NvbnRlbnQiOiIiLCJ3aWR0aCI6IiIsImhlaWdodCI6IiIsImZpdCI6ImZhbHNlIiwiZmlsdGVyIjoiIiwic2VwaWFfdGhyZXNob2xkIjowLCJjb2xvciI6IiIsImlkIjoiIiwiX3R5cGUiOiJpbWFnZSIsImVsZW1lbnRzIjpbXSwiY29udGVudCI6IiIsImNsYXNzIjoiIiwic3R5bGUiOiIiLCJleHRyYSI6IiJ9″][/cs_column][/cs_row][/cs_section][cs_section bg_type="none" parallax="false" slider_fullscreen="false" slider_show_on_mobile="true" slider_center_content="false" slider_manual_height="false" slider_height="550″ slider_speed="1000″ slider_autoplay_speed="5000″ slider_autoplay="true" slider_arrows="false" slider_fade="true" slider_dots="false" bg_image_anchor="center" style="margin: 0px;padding: 0px;"][cs_row inner_container="true" marginless_columns="false" style="margin: 0px auto;padding: 0px;"][cs_column fade="false" fade_animation="in" fade_animation_offset="45px" fade_duration="750″ type="1/1″ style="padding: 0px;"][cs_line data="eyJsaW5lX2NvbG9yIjoiIiwibGluZV9oZWlnaHQiOiIxcHgiLCJpZCI6IiIsIl90eXBlIjoibGluZSIsImVsZW1lbnRzIjpbXSwiY29udGVudCI6IiIsImNsYXNzIjoiIiwic3R5bGUiOiJib3JkZXItdG9wLXdpZHRoOiAxcHg7IiwiZXh0cmEiOiIgc3R5bGU9XCJib3JkZXItdG9wLXdpZHRoOiAxcHg7XCIifQ=="][/cs_column][/cs_row][/cs_section][cs_section bg_type="none" parallax="false" slider_fullscreen="false" slider_show_on_mobile="true" slider_center_content="false" slider_manual_height="false" slider_height="550″ slider_speed="1000″ slider_autoplay_speed="5000″ slider_autoplay="true" slider_arrows="false" slider_fade="true" slider_dots="false" bg_image_anchor="center" class="cs-hide-xs cs-hide-sm" style="margin: 0px;padding: 0px;"][cs_row inner_container="true" marginless_columns="false" style="margin: 0px auto;padding: 0px;"][cs_column fade="false" fade_animation="in" fade_animation_offset="45px" fade_duration="750″ type="1/1″ style="padding: 0px;"][cs_text]
Welcome to 12113 Jacoby
MLS# 218035523  $875,000
Situated in Livingston County's Brighton Township.
PRIVATE ALL SPORTS WATERFRONT BRICK CONTEMPORARY on 3.64 ACRES with magnificent views. This architect designed residence offers 4,170 sqft of luxury living space on two floors with an additional 1800 sqft of beautifully finished lower-level walkout space, including two large storage areas. Home offers elegance while preserving a comfortable calmness. Features include: formal entrance with granite floors & elegant staircase, open floor-plan, quality designer appointed lighting/fixtures, gourmet kitchen with custom cabinets, granite counters, premium cooktop & appliances and breakfast nook overlooking the lake. Family room with hardwood floors off kitchen with stone fireplace. Hardwood floors continue into adjoining formal dining room with wet-bar. Master bedroom suite with fireplace and sitting room that allows you to take in quiet views of the lake.
[/cs_text][/cs_column][/cs_row][/cs_section][cs_section bg_type="none" parallax="false" slider_fullscreen="false" slider_show_on_mobile="true" slider_center_content="false" slider_manual_height="false" slider_height="550″ slider_speed="1000″ slider_autoplay_speed="5000″ slider_autoplay="true" slider_arrows="false" slider_fade="true" slider_dots="false" bg_image_anchor="center" style="margin: 0px;padding: 45px 0px;"][cs_row inner_container="true" marginless_columns="false" style="margin: 0px auto;padding: 0px;"][cs_column fade="false" fade_animation="in" fade_animation_offset="45px" fade_duration="750″ type="1/4″ style="padding: 0px;"][cs_image data="eyJpbWFnZV9zdHlsZSI6Im5vbmUiLCJzcmMiOiJodHRwczpcL1wvcGFydG5lcnNyZWFsZXN0YXRlcGMuY29tXC93cC1jb250ZW50XC91cGxvYWRzXC9zaXRlc1wvMzg3XC8yMDE2XC8wOVwvNzIwQTk1NTJfQmxlbmRlZC5qcGciLCJhbHQiOiIxMjExMyBKYWNvYnkgTWlsZm9yZCwgTUkgaG9tZSBmb3Igc2FsZSIsImxpbmsiOiJmYWxzZSIsImhyZWYiOiIjIiwiaHJlZl90aXRsZSI6IiIsImhyZWZfdGFyZ2V0IjoiZmFsc2UiLCJpbmZvIjoibm9uZSIsImluZm9fcGxhY2UiOiJ0b3AiLCJpbmZvX3RyaWdnZXIiOiJob3ZlciIsImluZm9fY29udGVudCI6IiIsIndpZHRoIjoiIiwiaGVpZ2h0IjoiIiwiZml0IjoiZmFsc2UiLCJmaWx0ZXIiOiIiLCJzZXBpYV90aHJlc2hvbGQiOjAsImNvbG9yIjoiIiwiaWQiOiIiLCJfdHlwZSI6ImltYWdlIiwiZWxlbWVudHMiOltdLCJjb250ZW50IjoiIiwiY2xhc3MiOiIiLCJzdHlsZSI6IiIsImV4dHJhIjoiIn0="][/cs_column][cs_column fade="false" fade_animation="in" fade_animation_offset="45px" fade_duration="750″ type="1/4″ style="padding: 0px;"][cs_image data="eyJpbWFnZV9zdHlsZSI6Im5vbmUiLCJzcmMiOiJodHRwczpcL1wvcGFydG5lcnNyZWFsZXN0YXRlcGMuY29tXC93cC1jb250ZW50XC91cGxvYWRzXC9zaXRlc1wvMzg3XC8yMDE2XC8wOVwvNzIwQTk1NTZfQmxlbmRlZC5qcGciLCJhbHQiOiIxMjExMyBKYWNvYnkgTWlsZm9yZCwgTUkgaG9tZSBmb3Igc2FsZSIsImxpbmsiOiJmYWxzZSIsImhyZWYiOiIjIiwiaHJlZl90aXRsZSI6IiIsImhyZWZfdGFyZ2V0IjoiZmFsc2UiLCJpbmZvIjoibm9uZSIsImluZm9fcGxhY2UiOiJ0b3AiLCJpbmZvX3RyaWdnZXIiOiJob3ZlciIsImluZm9fY29udGVudCI6IiIsIndpZHRoIjoiIiwiaGVpZ2h0IjoiIiwiZml0IjoiZmFsc2UiLCJmaWx0ZXIiOiIiLCJzZXBpYV90aHJlc2hvbGQiOjAsImNvbG9yIjoiIiwiaWQiOiIiLCJfdHlwZSI6ImltYWdlIiwiZWxlbWVudHMiOltdLCJjb250ZW50IjoiIiwiY2xhc3MiOiIiLCJzdHlsZSI6IiIsImV4dHJhIjoiIn0="][/cs_column][cs_column fade="false" fade_animation="in" fade_animation_offset="45px" fade_duration="750″ type="1/4″ style="padding: 0px;"][cs_image data="eyJpbWFnZV9zdHlsZSI6Im5vbmUiLCJzcmMiOiJodHRwczpcL1wvcGFydG5lcnNyZWFsZXN0YXRlcGMuY29tXC93cC1jb250ZW50XC91cGxvYWRzXC9zaXRlc1wvMzg3XC8yMDE2XC8wOVwvNzIwQTk1NjRfQmxlbmRlZC5qcGciLCJhbHQiOiIxMjExMyBKYWNvYnkgTWlsZm9yZCwgTUkgaG9tZSBmb3Igc2FsZSIsImxpbmsiOiJmYWxzZSIsImhyZWYiOiIjIiwiaHJlZl90aXRsZSI6IiIsImhyZWZfdGFyZ2V0IjoiZmFsc2UiLCJpbmZvIjoibm9uZSIsImluZm9fcGxhY2UiOiJ0b3AiLCJpbmZvX3RyaWdnZXIiOiJob3ZlciIsImluZm9fY29udGVudCI6IiIsIndpZHRoIjoiIiwiaGVpZ2h0IjoiIiwiZml0IjoiZmFsc2UiLCJmaWx0ZXIiOiIiLCJzZXBpYV90aHJlc2hvbGQiOjAsImNvbG9yIjoiIiwiaWQiOiIiLCJfdHlwZSI6ImltYWdlIiwiZWxlbWVudHMiOltdLCJjb250ZW50IjoiIiwiY2xhc3MiOiIiLCJzdHlsZSI6IiIsImV4dHJhIjoiIn0="][/cs_column][cs_column fade="false" fade_animation="in" fade_animation_offset="45px" fade_duration="750″ type="1/4″ style="padding: 0px;"][cs_image data="eyJpbWFnZV9zdHlsZSI6Im5vbmUiLCJzcmMiOiJodHRwczpcL1wvcGFydG5lcnNyZWFsZXN0YXRlcGMuY29tXC93cC1jb250ZW50XC91cGxvYWRzXC9zaXRlc1wvMzg3XC8yMDE2XC8wOVwvMjAxNy0wNS0xMy0xMC4xNy4xMC5qcGciLCJhbHQiOiJPdmVyaGVhZCBvZiAxMjExMyBKYWNvYnkgTWlsZm9yZCwgTUkgaG9tZSBmb3Igc2FsZSIsImxpbmsiOiJmYWxzZSIsImhyZWYiOiIjIiwiaHJlZl90aXRsZSI6IiIsImhyZWZfdGFyZ2V0IjoiZmFsc2UiLCJpbmZvIjoibm9uZSIsImluZm9fcGxhY2UiOiJ0b3AiLCJpbmZvX3RyaWdnZXIiOiJob3ZlciIsImluZm9fY29udGVudCI6IiIsIndpZHRoIjoiIiwiaGVpZ2h0IjoiIiwiZml0IjoiZmFsc2UiLCJmaWx0ZXIiOiIiLCJzZXBpYV90aHJlc2hvbGQiOjAsImNvbG9yIjoiIiwiaWQiOiIiLCJfdHlwZSI6ImltYWdlIiwiZWxlbWVudHMiOltdLCJjb250ZW50IjoiIiwiY2xhc3MiOiIiLCJzdHlsZSI6IiIsImV4dHJhIjoiIn0="][/cs_column][/cs_row][/cs_section][cs_section bg_type="none" parallax="false" slider_fullscreen="false" slider_show_on_mobile="true" slider_center_content="false" slider_manual_height="false" slider_height="550″ slider_speed="1000″ slider_autoplay_speed="5000″ slider_autoplay="true" slider_arrows="false" slider_fade="true" slider_dots="false" bg_image_anchor="center" style="margin: 0px;padding: 45px 0px;"][cs_row inner_container="true" marginless_columns="false" style="margin: 0px auto;padding: 0px;"][cs_column fade="false" fade_animation="in" fade_animation_offset="45px" fade_duration="750″ type="1/1″ style="padding: 0px;"][cs_embedded_video data="eyJjb250ZW50IjoiPGlmcmFtZSBzcmM9XCJodHRwczpcL1wvcGxheWVyLnZpbWVvLmNvbVwvdmlkZW9cLzIxNzg1NjQ4NlwiIHdpZHRoPVwiNjQwXCIgaGVpZ2h0PVwiMzYwXCIgZnJhbWVib3JkZXI9XCIwXCIgd2Via2l0YWxsb3dmdWxsc2NyZWVuIG1vemFsbG93ZnVsbHNjcmVlbiBhbGxvd2Z1bGxzY3JlZW4+PFwvaWZyYW1lPiIsImFzcGVjdF9yYXRpbyI6IjE2OjkiLCJub19jb250YWluZXIiOiJmYWxzZSIsImlkIjoiIiwiX3R5cGUiOiJlbWJlZGRlZC12aWRlbyIsImVsZW1lbnRzIjpbXSwiY2xhc3MiOiIiLCJzdHlsZSI6IiIsImV4dHJhIjoiIn0="][/cs_column][/cs_row][/cs_section][cs_section bg_type="color" bg_color="hsl(0, 0%, 99%)" parallax="false" slider_fullscreen="false" slider_show_on_mobile="true" slider_center_content="false" slider_manual_height="false" slider_height="550″ slider_speed="1000″ slider_autoplay_speed="5000″ slider_autoplay="true" slider_arrows="false" slider_fade="true" slider_dots="false" bg_image_anchor="center" style="margin: 0px;padding: 45px 0px;"][cs_row inner_container="true" marginless_columns="false" style="margin: 0px auto;padding: 0px;"][cs_column fade="false" fade_animation="in" fade_animation_offset="45px" fade_duration="750″ type="1/2″ style="padding: 0px;"][cs_image data="eyJpbWFnZV9zdHlsZSI6Im5vbmUiLCJzcmMiOiJodHRwczpcL1wvcGFydG5lcnNyZWFsZXN0YXRlcGMuY29tXC93cC1jb250ZW50XC91cGxvYWRzXC9zaXRlc1wvMzg3XC8yMDE2XC8wOVwvNzIwQTkzMzNfQmxlbmRlZC5qcGciLCJhbHQiOiIiLCJsaW5rIjoiZmFsc2UiLCJocmVmIjoiIyIsImhyZWZfdGl0bGUiOiIiLCJocmVmX3RhcmdldCI6ImZhbHNlIiwiaW5mbyI6Im5vbmUiLCJpbmZvX3BsYWNlIjoidG9wIiwiaW5mb190cmlnZ2VyIjoiaG92ZXIiLCJpbmZvX2NvbnRlbnQiOiIiLCJ3aWR0aCI6IiIsImhlaWdodCI6IiIsImZpdCI6ImZhbHNlIiwiZmlsdGVyIjoiIiwic2VwaWFfdGhyZXNob2xkIjowLCJjb2xvciI6IiIsImlkIjoiIiwiX3R5cGUiOiJpbWFnZSIsImVsZW1lbnRzIjpbXSwiY29udGVudCI6IiIsImNsYXNzIjoiIiwic3R5bGUiOiIiLCJleHRyYSI6IiJ9″][/cs_column][cs_column fade="false" fade_animation="in" fade_animation_offset="45px" fade_duration="750″ type="1/2″ style="padding: 0px;"][cs_image data="eyJpbWFnZV9zdHlsZSI6Im5vbmUiLCJzcmMiOiJodHRwczpcL1wvcGFydG5lcnNyZWFsZXN0YXRlcGMuY29tXC93cC1jb250ZW50XC91cGxvYWRzXC9zaXRlc1wvMzg3XC8yMDE2XC8wOVwvNzIwQTkzNDVfQmxlbmRlZC5qcGciLCJhbHQiOiIiLCJsaW5rIjoiZmFsc2UiLCJocmVmIjoiIyIsImhyZWZfdGl0bGUiOiIiLCJocmVmX3RhcmdldCI6ImZhbHNlIiwiaW5mbyI6Im5vbmUiLCJpbmZvX3BsYWNlIjoidG9wIiwiaW5mb190cmlnZ2VyIjoiaG92ZXIiLCJpbmZvX2NvbnRlbnQiOiIiLCJ3aWR0aCI6IiIsImhlaWdodCI6IiIsImZpdCI6ImZhbHNlIiwiZmlsdGVyIjoiIiwic2VwaWFfdGhyZXNob2xkIjowLCJjb2xvciI6IiIsImlkIjoiIiwiX3R5cGUiOiJpbWFnZSIsImVsZW1lbnRzIjpbXSwiY29udGVudCI6IiIsImNsYXNzIjoiIiwic3R5bGUiOiIiLCJleHRyYSI6IiJ9″][/cs_column][/cs_row][cs_row inner_container="true" marginless_columns="false" style="margin: 0px auto;padding: 0px;"][cs_column fade="false" fade_animation="in" fade_animation_offset="45px" fade_duration="750″ type="1/2″ style="padding: 0px;"][cs_image data="eyJpbWFnZV9zdHlsZSI6Im5vbmUiLCJzcmMiOiJodHRwczpcL1wvcGFydG5lcnNyZWFsZXN0YXRlcGMuY29tXC93cC1jb250ZW50XC91cGxvYWRzXC9zaXRlc1wvMzg3XC8yMDE2XC8wOVwvNzIwQTkzNTNfQmxlbmRlZC5qcGciLCJhbHQiOiIiLCJsaW5rIjoiZmFsc2UiLCJocmVmIjoiIyIsImhyZWZfdGl0bGUiOiIiLCJocmVmX3RhcmdldCI6ImZhbHNlIiwiaW5mbyI6Im5vbmUiLCJpbmZvX3BsYWNlIjoidG9wIiwiaW5mb190cmlnZ2VyIjoiaG92ZXIiLCJpbmZvX2NvbnRlbnQiOiIiLCJ3aWR0aCI6IiIsImhlaWdodCI6IiIsImZpdCI6ImZhbHNlIiwiZmlsdGVyIjoiIiwic2VwaWFfdGhyZXNob2xkIjowLCJjb2xvciI6IiIsImlkIjoiIiwiX3R5cGUiOiJpbWFnZSIsImVsZW1lbnRzIjpbXSwiY29udGVudCI6IiIsImNsYXNzIjoiIiwic3R5bGUiOiIiLCJleHRyYSI6IiJ9″][/cs_column][cs_column fade="false" fade_animation="in" fade_animation_offset="45px" fade_duration="750″ type="1/2″ style="padding: 0px;"][cs_image data="eyJpbWFnZV9zdHlsZSI6Im5vbmUiLCJzcmMiOiJodHRwczpcL1wvcGFydG5lcnNyZWFsZXN0YXRlcGMuY29tXC93cC1jb250ZW50XC91cGxvYWRzXC9zaXRlc1wvMzg3XC8yMDE2XC8wOVwvNzIwQTkzNDlfQmxlbmRlZC5qcGciLCJhbHQiOiIiLCJsaW5rIjoiZmFsc2UiLCJocmVmIjoiIyIsImhyZWZfdGl0bGUiOiIiLCJocmVmX3RhcmdldCI6ImZhbHNlIiwiaW5mbyI6Im5vbmUiLCJpbmZvX3BsYWNlIjoidG9wIiwiaW5mb190cmlnZ2VyIjoiaG92ZXIiLCJpbmZvX2NvbnRlbnQiOiIiLCJ3aWR0aCI6IiIsImhlaWdodCI6IiIsImZpdCI6ImZhbHNlIiwiZmlsdGVyIjoiIiwic2VwaWFfdGhyZXNob2xkIjowLCJjb2xvciI6IiIsImlkIjoiIiwiX3R5cGUiOiJpbWFnZSIsImVsZW1lbnRzIjpbXSwiY29udGVudCI6IiIsImNsYXNzIjoiIiwic3R5bGUiOiIiLCJleHRyYSI6IiJ9″][/cs_column][/cs_row][cs_row inner_container="true" marginless_columns="false" style="margin: 0px auto;padding: 0px;"][cs_column fade="false" fade_animation="in" fade_animation_offset="45px" fade_duration="750″ type="1/2″ style="padding: 0px;"][cs_image data="eyJpbWFnZV9zdHlsZSI6Im5vbmUiLCJzcmMiOiJodHRwczpcL1wvcGFydG5lcnNyZWFsZXN0YXRlcGMuY29tXC93cC1jb250ZW50XC91cGxvYWRzXC9zaXRlc1wvMzg3XC8yMDE2XC8wOVwvNzIwQTkzNjJfQmxlbmRlZC5qcGciLCJhbHQiOiIiLCJsaW5rIjoiZmFsc2UiLCJocmVmIjoiIyIsImhyZWZfdGl0bGUiOiIiLCJocmVmX3RhcmdldCI6ImZhbHNlIiwiaW5mbyI6Im5vbmUiLCJpbmZvX3BsYWNlIjoidG9wIiwiaW5mb190cmlnZ2VyIjoiaG92ZXIiLCJpbmZvX2NvbnRlbnQiOiIiLCJ3aWR0aCI6IiIsImhlaWdodCI6IiIsImZpdCI6ImZhbHNlIiwiZmlsdGVyIjoiIiwic2VwaWFfdGhyZXNob2xkIjowLCJjb2xvciI6IiIsImlkIjoiIiwiX3R5cGUiOiJpbWFnZSIsImVsZW1lbnRzIjpbXSwiY29udGVudCI6IiIsImNsYXNzIjoiIiwic3R5bGUiOiIiLCJleHRyYSI6IiJ9″][/cs_column][cs_column fade="false" fade_animation="in" fade_animation_offset="45px" fade_duration="750″ type="1/2″ style="padding: 0px;"][cs_image data="eyJpbWFnZV9zdHlsZSI6Im5vbmUiLCJzcmMiOiJodHRwczpcL1wvcGFydG5lcnNyZWFsZXN0YXRlcGMuY29tXC93cC1jb250ZW50XC91cGxvYWRzXC9zaXRlc1wvMzg3XC8yMDE2XC8wOVwvNzIwQTkzNzBfQmxlbmRlZC5qcGciLCJhbHQiOiIiLCJsaW5rIjoiZmFsc2UiLCJocmVmIjoiIyIsImhyZWZfdGl0bGUiOiIiLCJocmVmX3RhcmdldCI6ImZhbHNlIiwiaW5mbyI6Im5vbmUiLCJpbmZvX3BsYWNlIjoidG9wIiwiaW5mb190cmlnZ2VyIjoiaG92ZXIiLCJpbmZvX2NvbnRlbnQiOiIiLCJ3aWR0aCI6IiIsImhlaWdodCI6IiIsImZpdCI6ImZhbHNlIiwiZmlsdGVyIjoiIiwic2VwaWFfdGhyZXNob2xkIjowLCJjb2xvciI6IiIsImlkIjoiIiwiX3R5cGUiOiJpbWFnZSIsImVsZW1lbnRzIjpbXSwiY29udGVudCI6IiIsImNsYXNzIjoiIiwic3R5bGUiOiIiLCJleHRyYSI6IiJ9″][/cs_column][/cs_row][cs_row inner_container="true" marginless_columns="false" style="margin: 0px auto;padding: 0px;"][cs_column fade="false" fade_animation="in" fade_animation_offset="45px" fade_duration="750″ type="1/2″ style="padding: 0px;"][cs_image data="eyJpbWFnZV9zdHlsZSI6Im5vbmUiLCJzcmMiOiJodHRwczpcL1wvcGFydG5lcnNyZWFsZXN0YXRlcGMuY29tXC93cC1jb250ZW50XC91cGxvYWRzXC9zaXRlc1wvMzg3XC8yMDE2XC8wOVwvNzIwQTkzNzhfQmxlbmRlZC5qcGciLCJhbHQiOiIiLCJsaW5rIjoiZmFsc2UiLCJocmVmIjoiIyIsImhyZWZfdGl0bGUiOiIiLCJocmVmX3RhcmdldCI6ImZhbHNlIiwiaW5mbyI6Im5vbmUiLCJpbmZvX3BsYWNlIjoidG9wIiwiaW5mb190cmlnZ2VyIjoiaG92ZXIiLCJpbmZvX2NvbnRlbnQiOiIiLCJ3aWR0aCI6IiIsImhlaWdodCI6IiIsImZpdCI6ImZhbHNlIiwiZmlsdGVyIjoiIiwic2VwaWFfdGhyZXNob2xkIjowLCJjb2xvciI6IiIsImlkIjoiIiwiX3R5cGUiOiJpbWFnZSIsImVsZW1lbnRzIjpbXSwiY29udGVudCI6IiIsImNsYXNzIjoiIiwic3R5bGUiOiIiLCJleHRyYSI6IiJ9″][/cs_column][cs_column fade="false" fade_animation="in" fade_animation_offset="45px" fade_duration="750″ type="1/2″ style="padding: 0px;"][cs_image data="eyJpbWFnZV9zdHlsZSI6Im5vbmUiLCJzcmMiOiJodHRwczpcL1wvcGFydG5lcnNyZWFsZXN0YXRlcGMuY29tXC93cC1jb250ZW50XC91cGxvYWRzXC9zaXRlc1wvMzg3XC8yMDE2XC8wOVwvNzIwQTk0MDZfQmxlbmRlZC5qcGciLCJhbHQiOiIiLCJsaW5rIjoiZmFsc2UiLCJocmVmIjoiIyIsImhyZWZfdGl0bGUiOiIiLCJocmVmX3RhcmdldCI6ImZhbHNlIiwiaW5mbyI6Im5vbmUiLCJpbmZvX3BsYWNlIjoidG9wIiwiaW5mb190cmlnZ2VyIjoiaG92ZXIiLCJpbmZvX2NvbnRlbnQiOiIiLCJ3aWR0aCI6IiIsImhlaWdodCI6IiIsImZpdCI6ImZhbHNlIiwiZmlsdGVyIjoiIiwic2VwaWFfdGhyZXNob2xkIjowLCJjb2xvciI6IiIsImlkIjoiIiwiX3R5cGUiOiJpbWFnZSIsImVsZW1lbnRzIjpbXSwiY29udGVudCI6IiIsImNsYXNzIjoiIiwic3R5bGUiOiIiLCJleHRyYSI6IiJ9″][/cs_column][/cs_row][cs_row inner_container="true" marginless_columns="false" style="margin: 0px auto;padding: 0px;"][cs_column fade="false" fade_animation="in" fade_animation_offset="45px" fade_duration="750″ type="1/2″ style="padding: 0px;"][cs_image data="eyJpbWFnZV9zdHlsZSI6Im5vbmUiLCJzcmMiOiJodHRwczpcL1wvcGFydG5lcnNyZWFsZXN0YXRlcGMuY29tXC93cC1jb250ZW50XC91cGxvYWRzXC9zaXRlc1wvMzg3XC8yMDE2XC8wOVwvNzIwQTk0NzdfQmxlbmRlZC5qcGciLCJhbHQiOiIiLCJsaW5rIjoiZmFsc2UiLCJocmVmIjoiIyIsImhyZWZfdGl0bGUiOiIiLCJocmVmX3RhcmdldCI6ImZhbHNlIiwiaW5mbyI6Im5vbmUiLCJpbmZvX3BsYWNlIjoidG9wIiwiaW5mb190cmlnZ2VyIjoiaG92ZXIiLCJpbmZvX2NvbnRlbnQiOiIiLCJ3aWR0aCI6IiIsImhlaWdodCI6IiIsImZpdCI6ImZhbHNlIiwiZmlsdGVyIjoiIiwic2VwaWFfdGhyZXNob2xkIjowLCJjb2xvciI6IiIsImlkIjoiIiwiX3R5cGUiOiJpbWFnZSIsImVsZW1lbnRzIjpbXSwiY29udGVudCI6IiIsImNsYXNzIjoiIiwic3R5bGUiOiIiLCJleHRyYSI6IiJ9″][/cs_column][cs_column fade="false" fade_animation="in" fade_animation_offset="45px" fade_duration="750″ type="1/2″ style="padding: 0px;"][cs_image data="eyJpbWFnZV9zdHlsZSI6Im5vbmUiLCJzcmMiOiJodHRwczpcL1wvcGFydG5lcnNyZWFsZXN0YXRlcGMuY29tXC93cC1jb250ZW50XC91cGxvYWRzXC9zaXRlc1wvMzg3XC8yMDE2XC8wOVwvNzIwQTk0NjhfQmxlbmRlZC5qcGciLCJhbHQiOiIiLCJsaW5rIjoiZmFsc2UiLCJocmVmIjoiIyIsImhyZWZfdGl0bGUiOiIiLCJocmVmX3RhcmdldCI6ImZhbHNlIiwiaW5mbyI6Im5vbmUiLCJpbmZvX3BsYWNlIjoidG9wIiwiaW5mb190cmlnZ2VyIjoiaG92ZXIiLCJpbmZvX2NvbnRlbnQiOiIiLCJ3aWR0aCI6IiIsImhlaWdodCI6IiIsImZpdCI6ImZhbHNlIiwiZmlsdGVyIjoiIiwic2VwaWFfdGhyZXNob2xkIjowLCJjb2xvciI6IiIsImlkIjoiIiwiX3R5cGUiOiJpbWFnZSIsImVsZW1lbnRzIjpbXSwiY29udGVudCI6IiIsImNsYXNzIjoiIiwic3R5bGUiOiIiLCJleHRyYSI6IiJ9″][/cs_column][/cs_row][cs_row inner_container="true" marginless_columns="false" style="margin: 0px auto;padding: 0px;"][cs_column fade="false" fade_animation="in" fade_animation_offset="45px" fade_duration="750″ type="1/4″ style="padding: 0px;"][cs_image data="eyJpbWFnZV9zdHlsZSI6Im5vbmUiLCJzcmMiOiJodHRwczpcL1wvcGFydG5lcnNyZWFsZXN0YXRlcGMuY29tXC93cC1jb250ZW50XC91cGxvYWRzXC9zaXRlc1wvMzg3XC8yMDE2XC8wOVwvNzIwQTk1MDdfQmxlbmRlZC5qcGciLCJhbHQiOiIiLCJsaW5rIjoiZmFsc2UiLCJocmVmIjoiIyIsImhyZWZfdGl0bGUiOiIiLCJocmVmX3RhcmdldCI6ImZhbHNlIiwiaW5mbyI6Im5vbmUiLCJpbmZvX3BsYWNlIjoidG9wIiwiaW5mb190cmlnZ2VyIjoiaG92ZXIiLCJpbmZvX2NvbnRlbnQiOiIiLCJ3aWR0aCI6IiIsImhlaWdodCI6IiIsImZpdCI6ImZhbHNlIiwiZmlsdGVyIjoiIiwic2VwaWFfdGhyZXNob2xkIjowLCJjb2xvciI6IiIsImlkIjoiIiwiX3R5cGUiOiJpbWFnZSIsImVsZW1lbnRzIjpbXSwiY29udGVudCI6IiIsImNsYXNzIjoiIiwic3R5bGUiOiIiLCJleHRyYSI6IiJ9″][/cs_column][cs_column fade="false" fade_animation="in" fade_animation_offset="45px" fade_duration="750″ type="1/4″ style="padding: 0px;"][cs_image data="eyJpbWFnZV9zdHlsZSI6Im5vbmUiLCJzcmMiOiJodHRwczpcL1wvcGFydG5lcnNyZWFsZXN0YXRlcGMuY29tXC93cC1jb250ZW50XC91cGxvYWRzXC9zaXRlc1wvMzg3XC8yMDE2XC8wOVwvNzIwQTk1MTVfQmxlbmRlZC5qcGciLCJhbHQiOiIiLCJsaW5rIjoiZmFsc2UiLCJocmVmIjoiIyIsImhyZWZfdGl0bGUiOiIiLCJocmVmX3RhcmdldCI6ImZhbHNlIiwiaW5mbyI6Im5vbmUiLCJpbmZvX3BsYWNlIjoidG9wIiwiaW5mb190cmlnZ2VyIjoiaG92ZXIiLCJpbmZvX2NvbnRlbnQiOiIiLCJ3aWR0aCI6IiIsImhlaWdodCI6IiIsImZpdCI6ImZhbHNlIiwiZmlsdGVyIjoiIiwic2VwaWFfdGhyZXNob2xkIjowLCJjb2xvciI6IiIsImlkIjoiIiwiX3R5cGUiOiJpbWFnZSIsImVsZW1lbnRzIjpbXSwiY29udGVudCI6IiIsImNsYXNzIjoiIiwic3R5bGUiOiIiLCJleHRyYSI6IiJ9″][/cs_column][cs_column fade="false" fade_animation="in" fade_animation_offset="45px" fade_duration="750″ type="1/4″ style="padding: 0px;"][cs_image data="eyJpbWFnZV9zdHlsZSI6Im5vbmUiLCJzcmMiOiJodHRwczpcL1wvcGFydG5lcnNyZWFsZXN0YXRlcGMuY29tXC93cC1jb250ZW50XC91cGxvYWRzXC9zaXRlc1wvMzg3XC8yMDE2XC8wOVwvNzIwQTk1MjlfQmxlbmRlZC5qcGciLCJhbHQiOiIiLCJsaW5rIjoiZmFsc2UiLCJocmVmIjoiIyIsImhyZWZfdGl0bGUiOiIiLCJocmVmX3RhcmdldCI6ImZhbHNlIiwiaW5mbyI6Im5vbmUiLCJpbmZvX3BsYWNlIjoidG9wIiwiaW5mb190cmlnZ2VyIjoiaG92ZXIiLCJpbmZvX2NvbnRlbnQiOiIiLCJ3aWR0aCI6IiIsImhlaWdodCI6IiIsImZpdCI6ImZhbHNlIiwiZmlsdGVyIjoiIiwic2VwaWFfdGhyZXNob2xkIjowLCJjb2xvciI6IiIsImlkIjoiIiwiX3R5cGUiOiJpbWFnZSIsImVsZW1lbnRzIjpbXSwiY29udGVudCI6IiIsImNsYXNzIjoiIiwic3R5bGUiOiIiLCJleHRyYSI6IiJ9″][/cs_column][cs_column fade="false" fade_animation="in" fade_animation_offset="45px" fade_duration="750″ type="1/4″ style="padding: 0px;"][cs_image data="eyJpbWFnZV9zdHlsZSI6Im5vbmUiLCJzcmMiOiJodHRwczpcL1wvcGFydG5lcnNyZWFsZXN0YXRlcGMuY29tXC93cC1jb250ZW50XC91cGxvYWRzXC9zaXRlc1wvMzg3XC8yMDE2XC8wOVwvNzIwQTk1MTFfQmxlbmRlZC5qcGciLCJhbHQiOiIiLCJsaW5rIjoiZmFsc2UiLCJocmVmIjoiIyIsImhyZWZfdGl0bGUiOiIiLCJocmVmX3RhcmdldCI6ImZhbHNlIiwiaW5mbyI6Im5vbmUiLCJpbmZvX3BsYWNlIjoidG9wIiwiaW5mb190cmlnZ2VyIjoiaG92ZXIiLCJpbmZvX2NvbnRlbnQiOiIiLCJ3aWR0aCI6IiIsImhlaWdodCI6IiIsImZpdCI6ImZhbHNlIiwiZmlsdGVyIjoiIiwic2VwaWFfdGhyZXNob2xkIjowLCJjb2xvciI6IiIsImlkIjoiIiwiX3R5cGUiOiJpbWFnZSIsImVsZW1lbnRzIjpbXSwiY29udGVudCI6IiIsImNsYXNzIjoiIiwic3R5bGUiOiIiLCJleHRyYSI6IiJ9″][/cs_column][/cs_row][/cs_section][cs_section bg_type="none" parallax="false" slider_fullscreen="false" slider_show_on_mobile="true" slider_center_content="false" slider_manual_height="false" slider_height="550″ slider_speed="1000″ slider_autoplay_speed="5000″ slider_autoplay="true" slider_arrows="false" slider_fade="true" slider_dots="false" bg_image_anchor="center" style="margin: 0px;padding: 45px 0px;"][cs_row inner_container="true" marginless_columns="false" style="margin: 0px auto;padding: 0px;"][cs_column fade="false" fade_animation="in" fade_animation_offset="45px" fade_duration="750″ type="1/1″ style="padding: 0px;"][cs_button data="eyJjb250ZW50IjoiVmlldyBDb21wbGV0ZSBMaXN0aW5nIERldGFpbHMiLCJocmVmIjoiaHR0cHM6XC9cL3BhcnRuZXJzcmVhbGVzdGF0ZXBjLmNvbVwvcHJvcGVydGllc1wvbGlzdGluZ1wvcmVhbGNvbXBcLzIxODAzNTUyM1wvQnJpZ2h0b25cLzEyMTEzLUphY29ieSIsImhyZWZfdGl0bGUiOiIxMjExMyBKYWNvYnksIE1pbGZvcmQsIE1JIDQ4MzgwIiwiaHJlZl90YXJnZXQiOiJmYWxzZSIsInR5cGUiOiJnbG9iYWwiLCJzaGFwZSI6Imdsb2JhbCIsImJ1dHRvbl9zaXplIjoiZ2xvYmFsIiwiYmxvY2siOiJmYWxzZSIsImljb25fdG9nZ2xlIjoiZmFsc2UiLCJpY29uX3BsYWNlbWVudCI6ImJlZm9yZSIsImljb25fdHlwZSI6ImxpZ2h0YnVsYi1vIiwiaW5mbyI6Im5vbmUiLCJpbmZvX3BsYWNlIjoidG9wIiwiaW5mb190cmlnZ2VyIjoiaG92ZXIiLCJpbmZvX2NvbnRlbnQiOiIiLCJpZCI6IiIsIl90eXBlIjoiYnV0dG9uIiwiZWxlbWVudHMiOltdLCJjbGFzcyI6IiIsInN0eWxlIjoiIiwiZXh0cmEiOiIifQ=="][/cs_column][/cs_row][/cs_section][cs_section bg_type="none" parallax="false" slider_fullscreen="false" slider_show_on_mobile="true" slider_center_content="false" slider_manual_height="false" slider_height="550″ slider_speed="1000″ slider_autoplay_speed="5000″ slider_autoplay="true" slider_arrows="false" slider_fade="true" slider_dots="false" bg_image_anchor="center" style="margin: 0px;padding: 45px 0px 0px;"][cs_row inner_container="true" marginless_columns="false" style="margin: 0px auto;padding: 0px;"][cs_column fade="false" fade_animation="in" fade_animation_offset="45px" fade_duration="750″ type="1/1″ style="padding: 0px;"][cs_text]
Exclusive Listing
by
MARIANNE MCCREARY
Assoc.Broker/Owner
586.242.5838
Partners Real Estate Professionals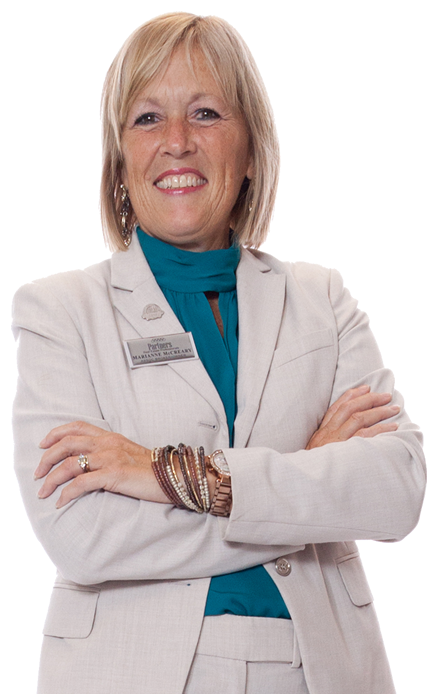 [/cs_text][/cs_column][/cs_row][/cs_section][cs_section bg_type="none" parallax="false" slider_fullscreen="false" slider_show_on_mobile="true" slider_center_content="false" slider_manual_height="false" slider_height="550″ slider_speed="1000″ slider_autoplay_speed="5000″ slider_autoplay="true" slider_arrows="false" slider_fade="true" slider_dots="false" bg_image_anchor="center" style="margin: 0px;padding: 0px 0px 45px;"][cs_row inner_container="true" marginless_columns="false" style="margin: 0px auto;padding: 0px;"][cs_column fade="false" fade_animation="in" fade_animation_offset="45px" fade_duration="750″ type="1/1″ style="padding: 0px;"][cs_line data="eyJsaW5lX2NvbG9yIjoiIiwibGluZV9oZWlnaHQiOiIxcHgiLCJpZCI6IiIsIl90eXBlIjoibGluZSIsImVsZW1lbnRzIjpbXSwiY29udGVudCI6IiIsImNsYXNzIjoiIiwic3R5bGUiOiJib3JkZXItdG9wLXdpZHRoOiAxcHg7IiwiZXh0cmEiOiIgc3R5bGU9XCJib3JkZXItdG9wLXdpZHRoOiAxcHg7XCIifQ=="][/cs_column][/cs_row][/cs_section][cs_section bg_type="none" parallax="false" slider_fullscreen="false" slider_show_on_mobile="true" slider_center_content="false" slider_manual_height="false" slider_height="550″ slider_speed="1000″ slider_autoplay_speed="5000″ slider_autoplay="true" slider_arrows="false" slider_fade="true" slider_dots="false" bg_image_anchor="center" style="margin: 0px;padding: 0px 0px 45px;"][cs_row inner_container="true" marginless_columns="false" style="margin: 0px auto;padding: 0px;"][cs_column fade="false" fade_animation="in" fade_animation_offset="45px" fade_duration="750″ type="1/1″ style="padding: 0px;"]
[/cs_column][/cs_row][/cs_section][cs_section bg_type="none" parallax="false" slider_fullscreen="false" slider_show_on_mobile="true" slider_center_content="false" slider_manual_height="false" slider_height="550″ slider_speed="1000″ slider_autoplay_speed="5000″ slider_autoplay="true" slider_arrows="false" slider_fade="true" slider_dots="false" bg_image_anchor="center" style="margin: 0px;padding: 45px 0px;"][cs_row inner_container="true" marginless_columns="false" style="margin: 0px auto;padding: 0px;"][cs_column fade="false" fade_animation="in" fade_animation_offset="45px" fade_duration="750″ type="1/1″ style="padding: 0px;"][cs_text]
FEATURED HOME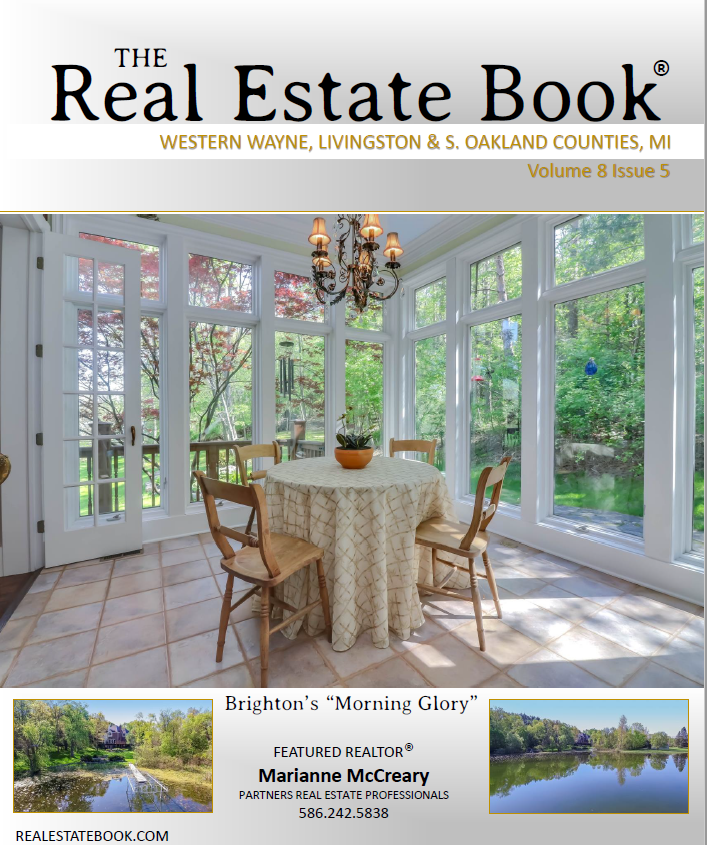 [/cs_text][/cs_column][/cs_row][/cs_section][/cs_content]